At Bankfields Primary School, we aim to produce children who are independent investigators and curious about changes and events in the world. Science encourages pupils to learn to question and discuss scientific issues that may affect their own lives. Science shows children how major scientific ideas contribute to technological changes and how this impacts on improving the quality of our everyday lives. Through our teaching of science, children are given the opportunity to learn about the cultural significances of science as well as the scientists who played such a key role in each area of science.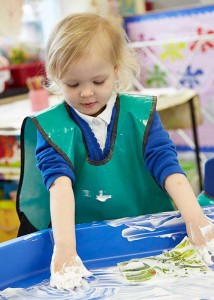 Science
At Bankfields, our vision is to give children a Science curriculum that enables them to explore and discover the world around them. We place an emphasis on providing a curriculum that develops and extends the children's scientific concepts. To achieve this, it involves stimulating, exciting and practical hands on experiences that encourage curiosity and questioning, and extend their scientific knowledge and vocabulary. We believe that these opportunities will ensure that our children are confident, life-long learners who will explore the world around them.
Whole School Space Week
In April, all children at Bankfields took part in Space Week and engaged in some exciting activities. We had a session in a planetarium where we learnt about constellations. Excitingly, we had a Skype call with space scientists at the underground mine at Boulby Potash. The scientists paused their search for dark matter to speak to us. As part of the 'Borrow the Moon' scheme, we had samples of the moon and meteorites delivered to school. Every child held parts of the actual moon and meteorites and learnt some interesting facts. The year 5 and 6 children even learnt how to become meteorite hunters. During the week, the children prepared for our space themed 'show me assembly'. We were surprised to learn that during our space week, NASA launched a satellite!