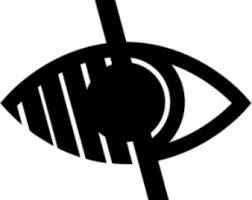 Extra-curricular Activity
Breakfast Club
Bankfields Breakfast Club has been running for several years and has proved a great success with both children and busy parents.
The Breakfast Club is open in the West building from 8.00am every morning until 8.50am when the children can go into their classes. The Club is run by members of the school staff and provides a nutritious breakfast and quality child care.
The costs will be £2.25 a day or £10.00 for a full weeks booking.
Breakfast consists of:
Choice of cereal
Toast
Hot drink, squash or milkshake
Afterschool Club
Afterschool Club provides high-quality childcare from 3.15pm until 5.40pm. Again, the children are cared for by school staff and are provided with a healthy snack during the session.
Fees are £6.00 per session or £29.00 for a full weeks booking. There are reductions for siblings.
Out of hours childcare is Ofsted registered and so must keep the following rules:
An application form to join must be completed for all children attending Breakfast Club or Afterschool Club (you only need to do this once).
All bookings must be entered on this booking form 24 hours in advance, no other form of notification will be accepted
Invoices will be issued every Friday via Parentmail for the days your child/ren used the facility during that week
Payment must be made via Parentmail and any invoices must be cleared before your child/ren can use the facility again
Parents/Carers must give 24 hours' notice if they wish to withdraw their child
If you wish to use the Childcare Voucher Scheme, you are still required to complete a booking form, will receive an invoice for your records and school will pay the invoice on your behalf once we receive your voucher
Un-notified absence is charged at the full amount
Notified absence will be carried forward to the following week
Afterschool provision finishes at 5.40pm prompt, children picked up after this time will be charged £2
If your child/ren are not collected from school at the close of the day and need to be put in the afterschool provision you will be charged accordingly
Policies relating to the after school provision must be produced and available for parents to view
Our charges will be revised regularly and circulated to parents, in writing
Bankfields have a variety of school clubs taking place during the week.
Breakfast and After-School Club Policy
After School Club Booking Form 030320