We believe family traditions, the local community and different cultural celebrations are important. It is interesting to learn about the similarities and difference between ourselves and others. In Reception, we will celebrate these special occasions by tasting food, dressing up, dancing, learning a new language and taking part in different customs.

This year, we are planning to celebrate the Gruffalo's birthday, Diwali, Bonfire Night, Children in Need, Christmas, Chinese New Year and much, much more. Not to mention our birthdays, as we turn five this year!
Reception 2018/19
Space Week- September 2018

Elmer Parade Day- September 2018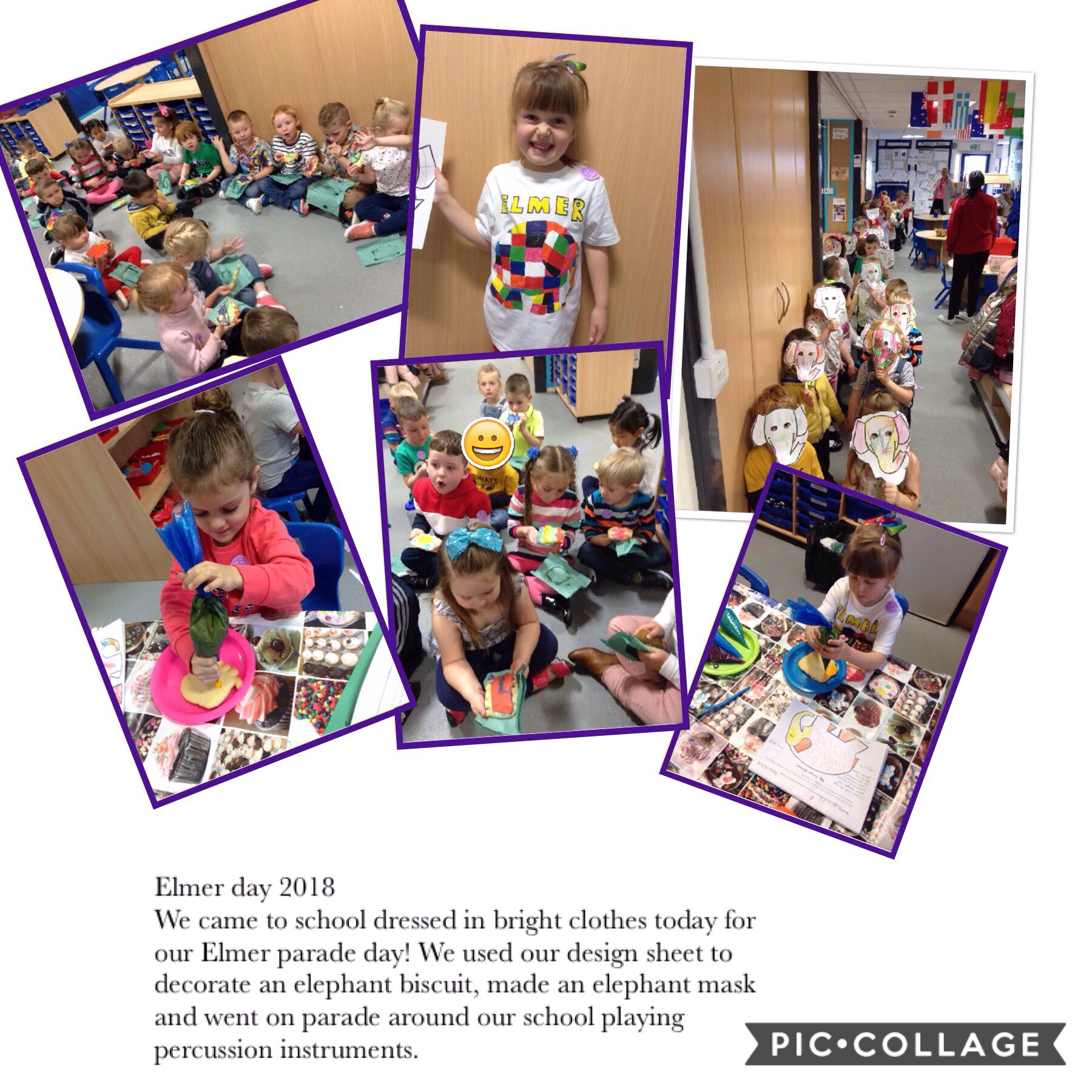 Family Learning- September 2018

Reception 2017/18
Science Week- April 2018

World Book Day- Mar 2018

Mothers Day- Mar 2018

Chinese New Year- Feb 2018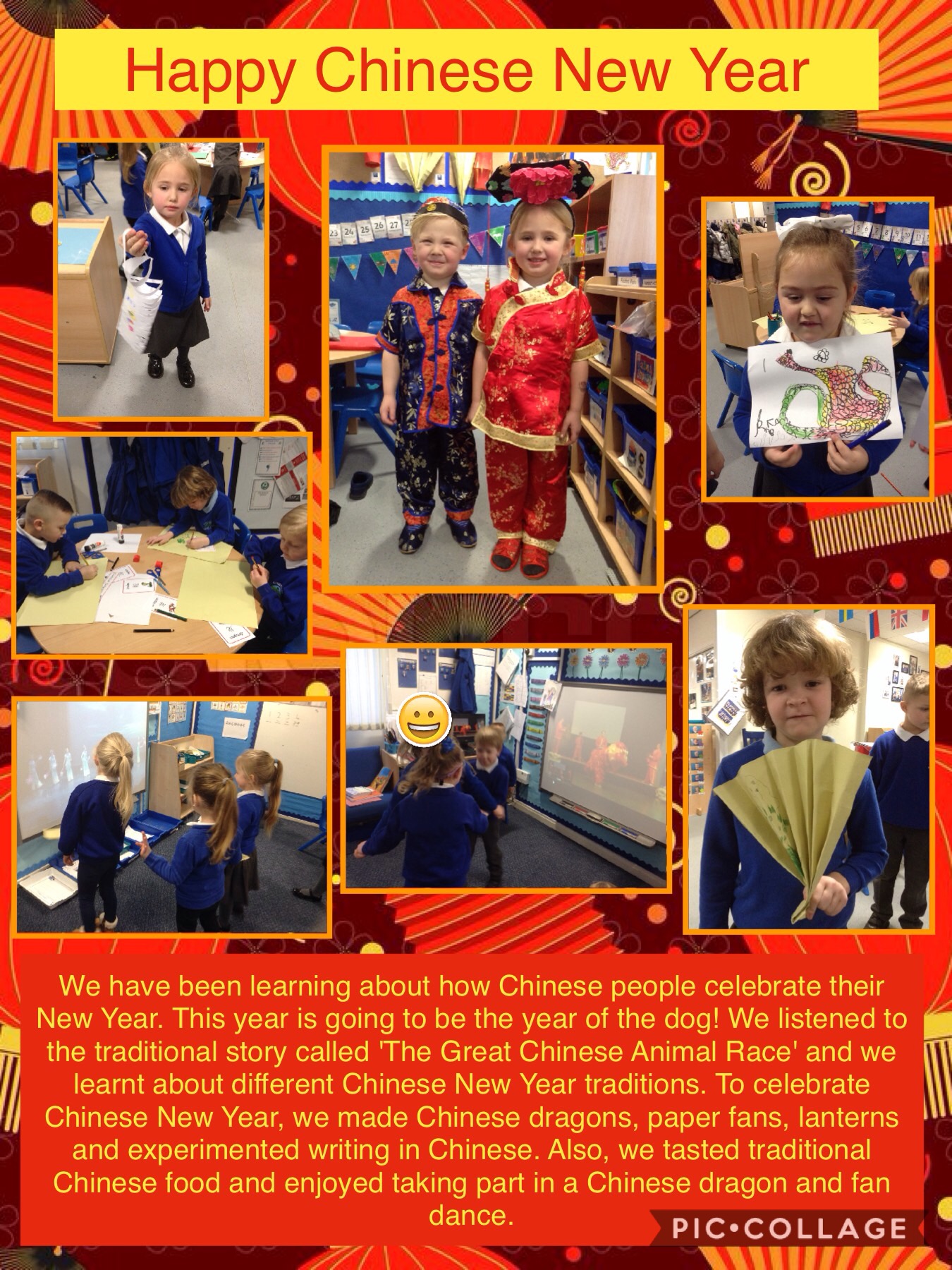 Interfaith Week- Feb 2018

Santa's Grotto- Dec 2017
Today, Santa Claus came to visit Bankfields Primary School and to make him feel welcome we created a special grotto for him. It was lovely to meet Santa in his grotto and we got to tell him what we would like for Christmas. Before we left, he gave us a gift and we enjoyed Christmas craft activities.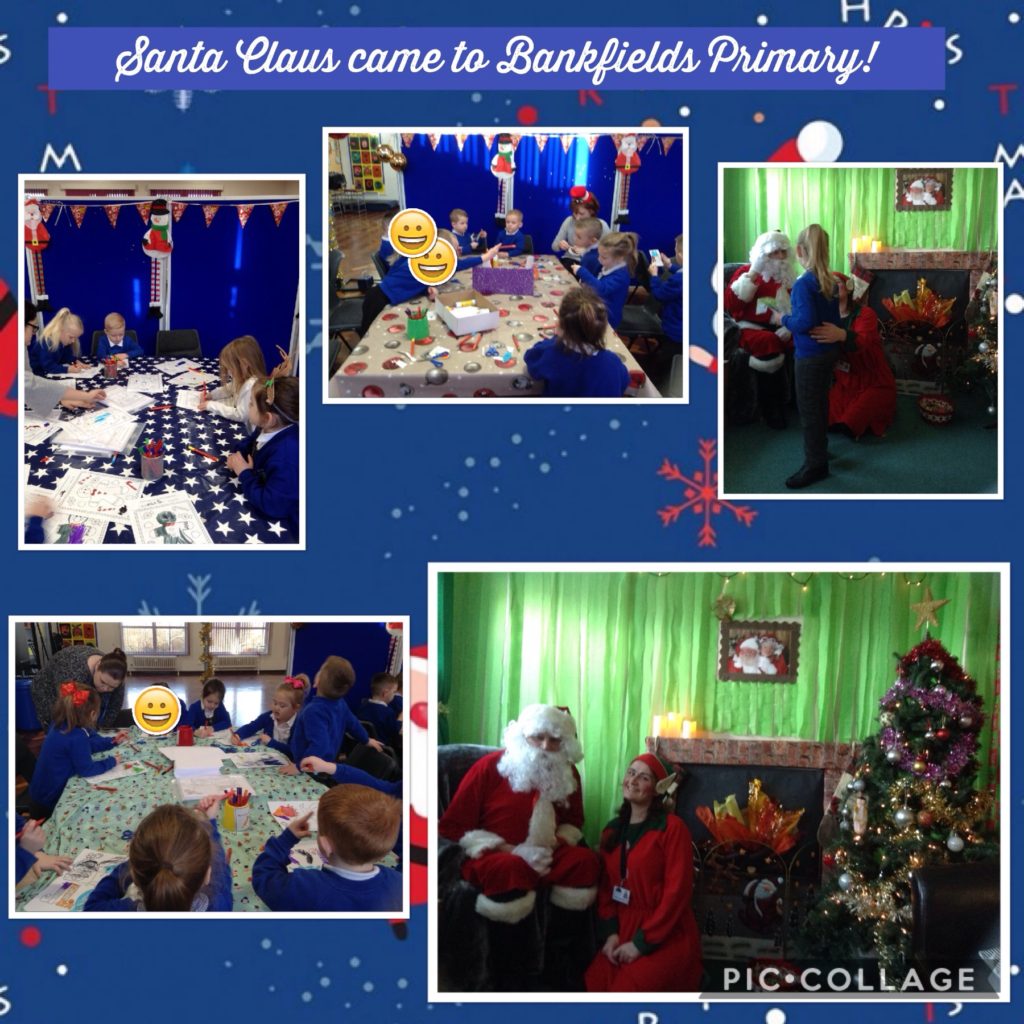 Children In Need- Nov 2017

The Gruffalo's 10th Birthday Party- Nov 2017
We have had an exciting end to our 'Why do Squirrels hide their nuts?' topic because it was the Gruffalo's 10th birthday!
We have been busy preparing by writing party lists, birthday cards, invitations and making party hats. Not to mention, decorating cakes for the party. We were very excited to find out the Gruffalo was going to come to the party. He had his picture taken with us, then danced and played party games before going back to his Gruffalo Cave.

Remembrance Day- Nov 2017

Diwali- Oct 2017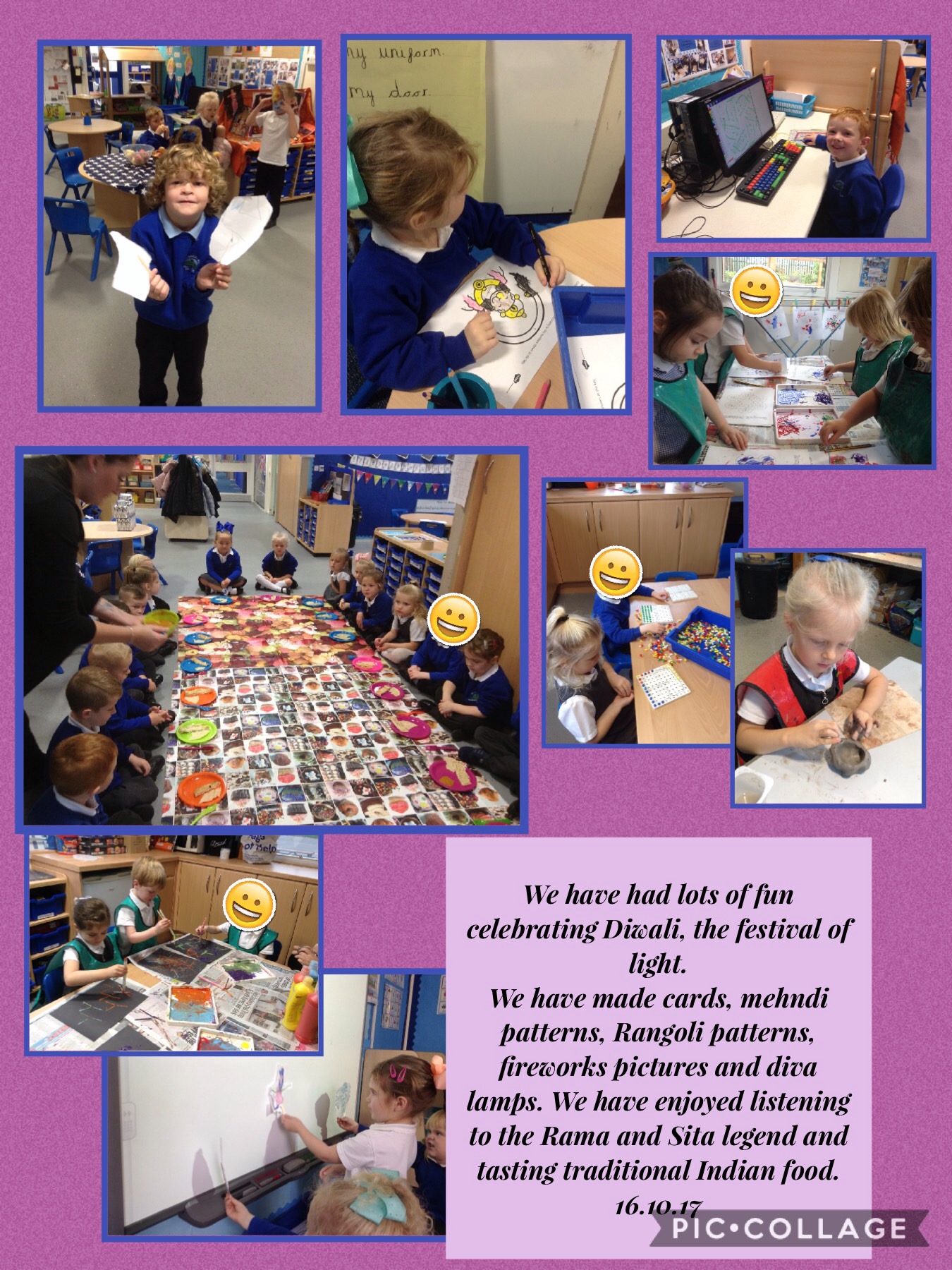 Learning about Diwali, the festival of light was really interesting. We retold the traditional story about Rama and Sita using shadow puppets. Also, we tasted Indian food, designed rangoli patterns, made Diva Lamps using clay, drew around our hands and created our own Mehndi patterns, as well as used straws and paint to create fireworks pictures.
Reception 2016/17
World Book Day 2017

Shrove Tuesday/ Pancake Day- Feb 2017
This has been the tastiest celebration!
We have been learning about Pancake Day, or as Christians call it Shrove Tuesday, which is a time for thinking about what treats to give up and making promises to be kind and helpful. To celebrate, we made our own pancakes with Miss Bennett and she asked us what topping we would like on them! We could choose from Golden Syrup, sugar, jam and bananas. We really enjoyed listening to the story 'Mr Wolf's Pancakes' and afterwards Miss Turnbull set us lots fun of challenges while we waited for our turn to make pancakes. We designed a delicious pancake, ordered different sized wolves from shortest to tallest, collected data on our favourite pancake toppings and recorded our friends responses on a tally chart, as well as write super sentences about 'Mr Wolf's Pancakes'.

In the afternoon, we used our paper pancakes that we made earlier in the day and we had our own pancake race! It was really fun using a frying pan and racing against our friends!

Chinese New Year- Jan 2017
We have especially enjoyed learning about Chinese New Year because we have been learning about the traditional story 'The Great Race', as well as our Chinese Signs of the Zodiac! We have been very busy making lucky Chinese red envelopes, experimenting with writing in Chinese, making Chinese paper chain dragons and folding paper to make Chinese fans. We ended the week with a special celebration in the hall, as we carried out a dragon dance while listening to traditional music. Also, we played a variety of instruments in time to the music. What a brilliant experience!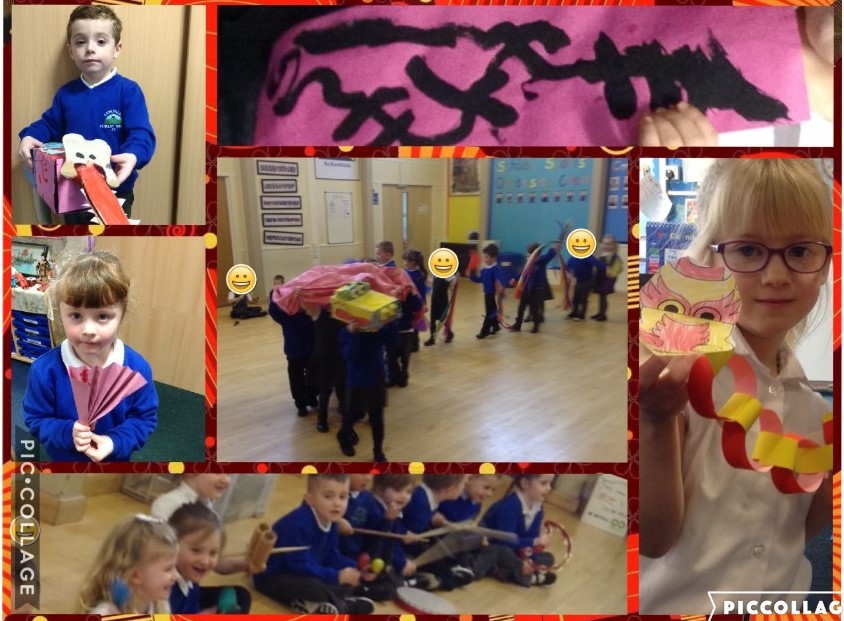 We were set a challenge in the Construction area to work in teams to make The Great Wall of China using wooden blocks. Also, we were given Chinese homework by Miss Bennett and Miss Turnbull for the half term holidays. It was lots of fun! A display was made of our Chinese dragons that we made at home with our families, as the teachers were amazed at what we had done.

Christmas- Dec 2016
This month, we have been very busy getting ready for Father Christmas. We have had several class and whole school events to celebrate, including Santa's Grotto, Christmas Dinner, a Christmas fair, a Christmas Craft Afternoon and a Christmas party.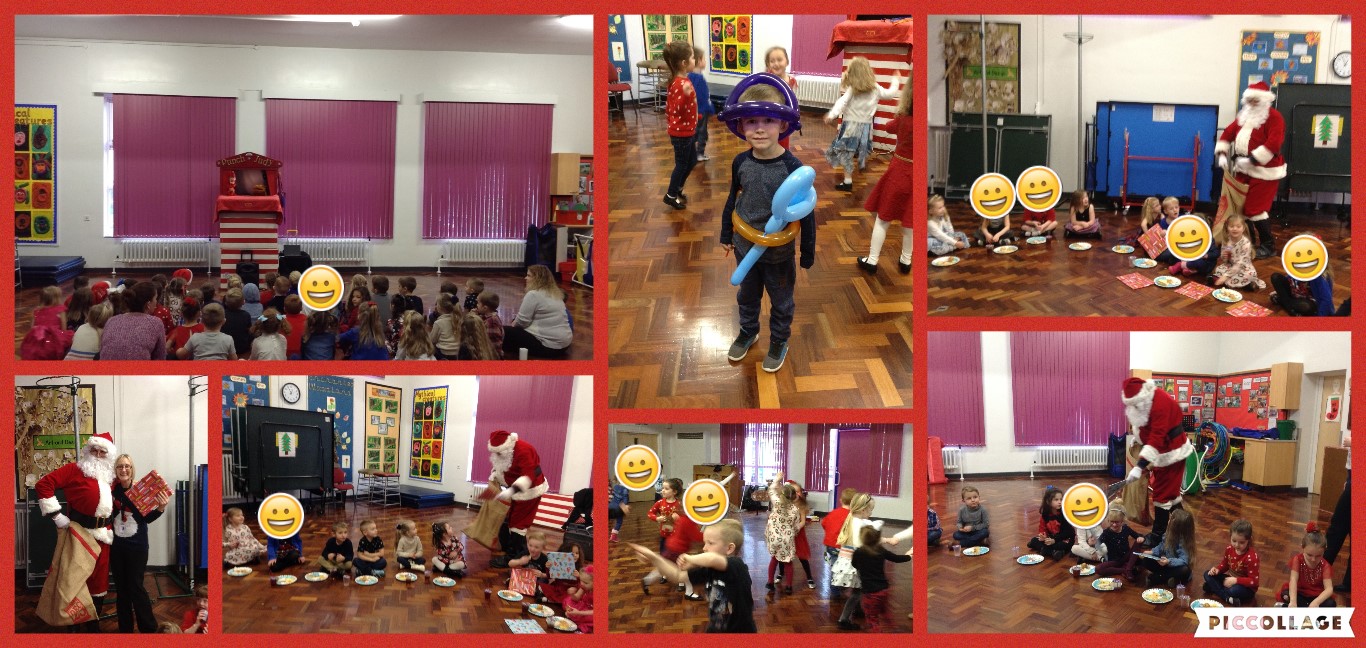 Remembrance Day- 11.11.16
Today, we took part in the two minutes silence to remember the soldiers who help look after our country. We made our own poppies using different collage materials, carefully thinking about the colours and where to place them. Also, the teachers helped us to make poppy biscuits using red icing and a chocolate button.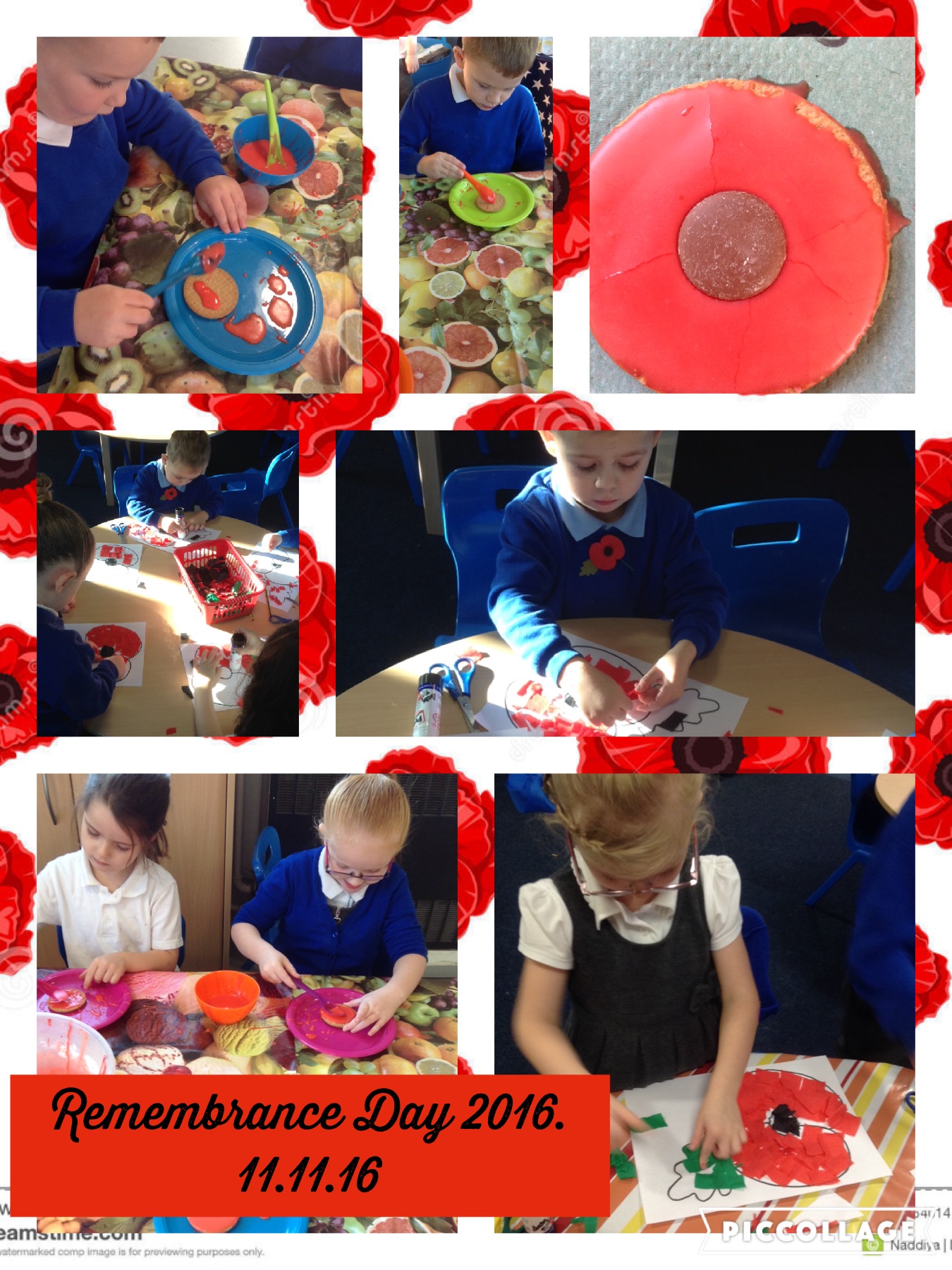 Diwali- Nov 2016
Learning about Diwali, the festival of light was really interesting. We listened to the traditional story and enjoyed many activities. For example, we tasted Indian food, made Diva Lamps using clay, drew around our hands and created our own Mehndi patterns, as well as used straws and paint to create fireworks pictures.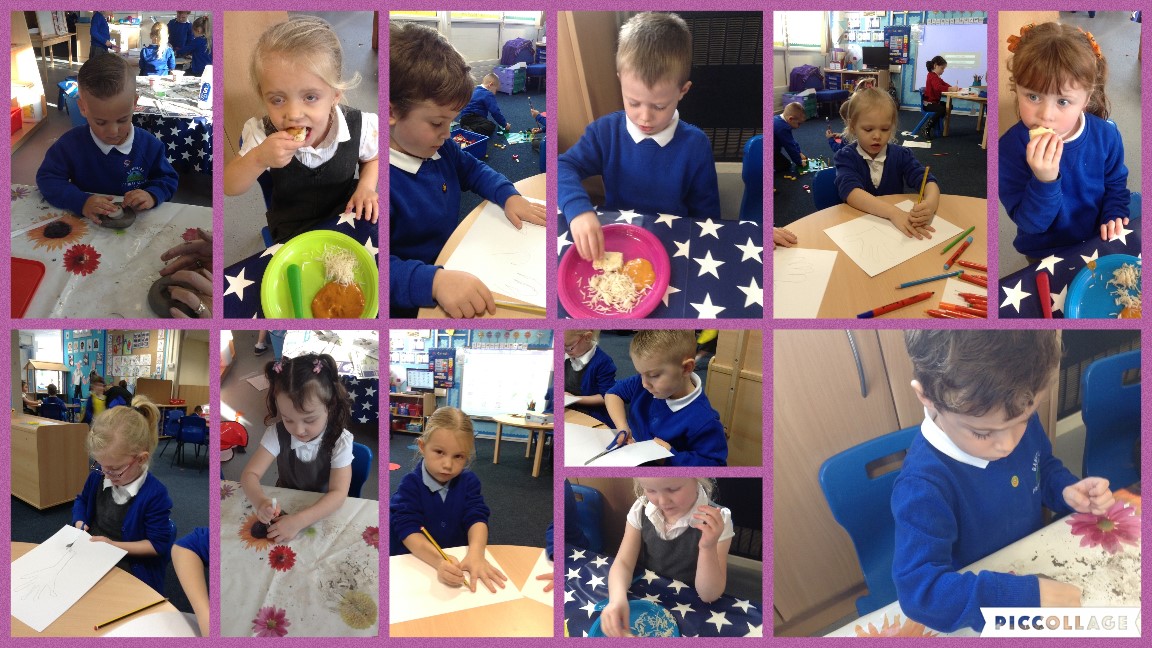 A visit from our Friendly Firemen- Oct 2016
It's going to be Bonfire Night soon and the local firemen came to talk us during our school assembly about fire safety. Before they left, we were invited to look at their fire engine and test out the water hose!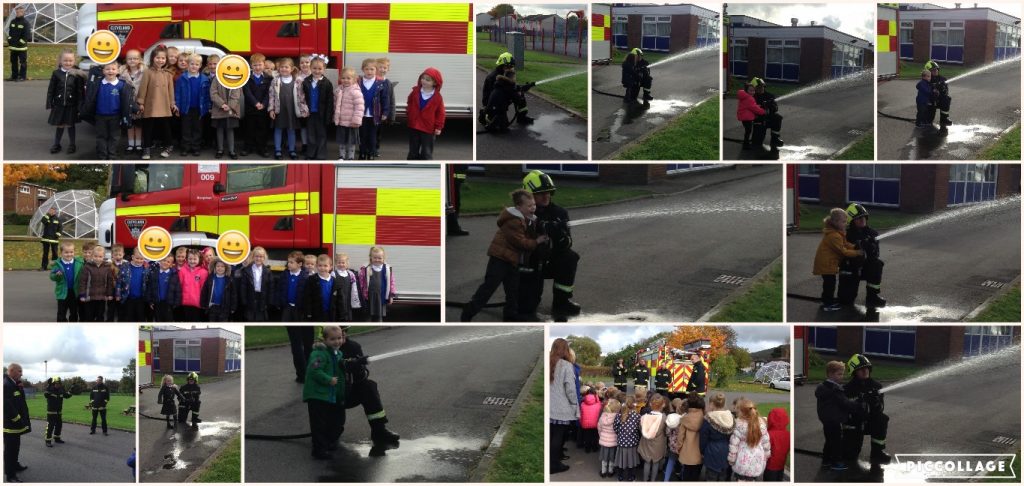 Peace at Last PJ Day- Oct 2016
We came to school in our pajamas to celebrate the end of our 'What's in a Sound?' topic. Our teachers said we could bring our teddy bears to have breakfast with us, read our favourite bedtime stories and brush our teeth. The best part of the day was being able to enter our teddy bears into one of three competitions- the best dressed teddy, the cuddliest teddy and biggest teddy bear. Can you guess who won?
Elmer day-

Oct 2016.

To end the topic 'Ourselves', we had a special 'Elmer' day to celebrate the similarities and differences between ourselves. To prepare for our celebration, we made decorations, decorated Elmer biscuits and crafted elephant masks. Then, on 'Elmer' day we had a party! We came dressed in bright colours and patterns, ate party food and played party games. It was so much fun!