Sports Awards
At the annual Redcar and Eston School Sports Partnership Award Ceremony at Teesside University, all children nominated either won or were highly commended (2nd place).
Amiee Horner was highly commended in the Sports ability section.
Fin-Lee Sanderson and Lily-May Pell were our school's male and Young Sports Persons of the Year.
William Jefferson won Young Sports Leader of the Year.
Our amazing Table Tennis team (Jack Higgins, Jack Hodgson, Fin-Lee Sanderson, Aaron Christie and Jack Millward) won Team of the Year.
Mr Altoft and Mr Sidgwick picked up highly commended for the Active School Award.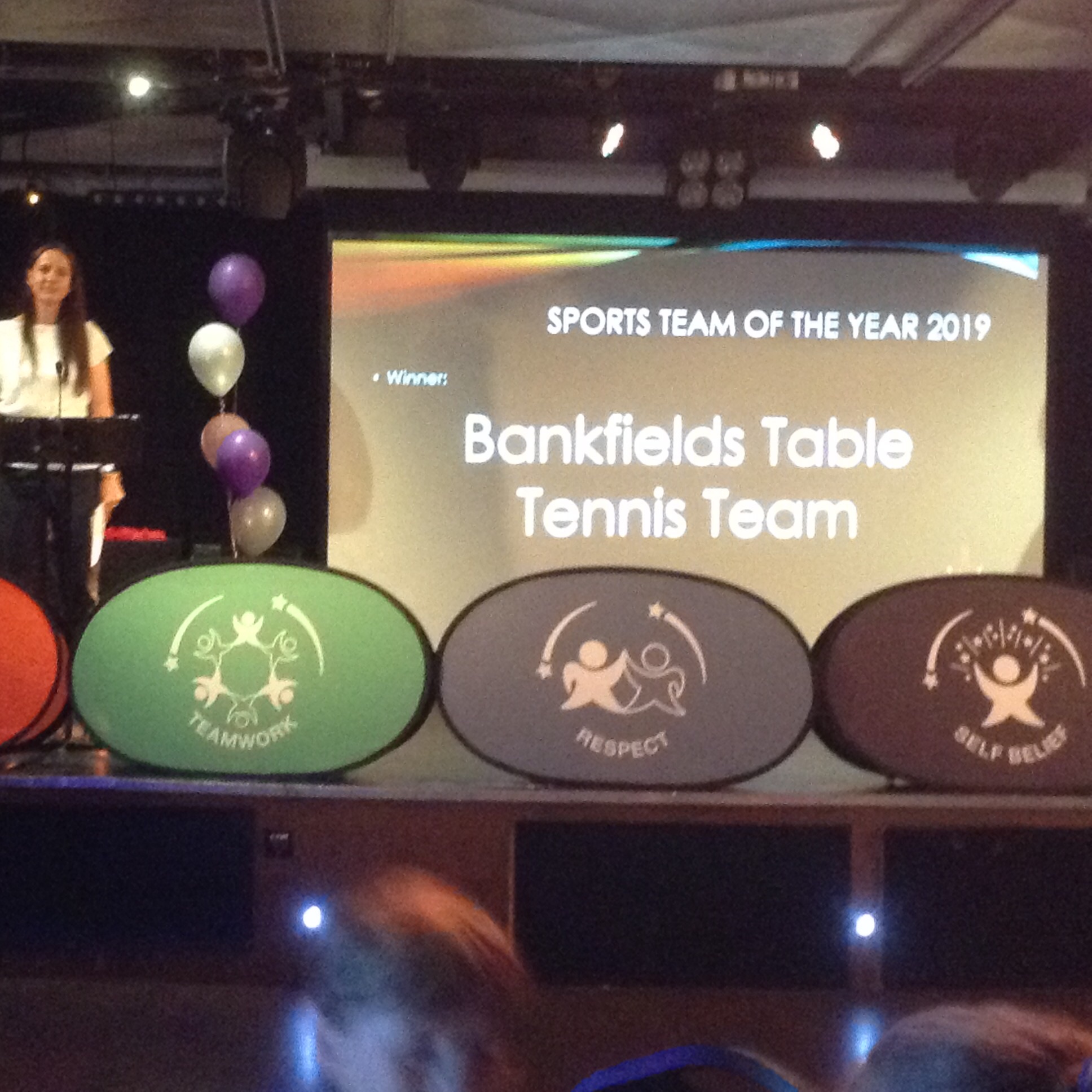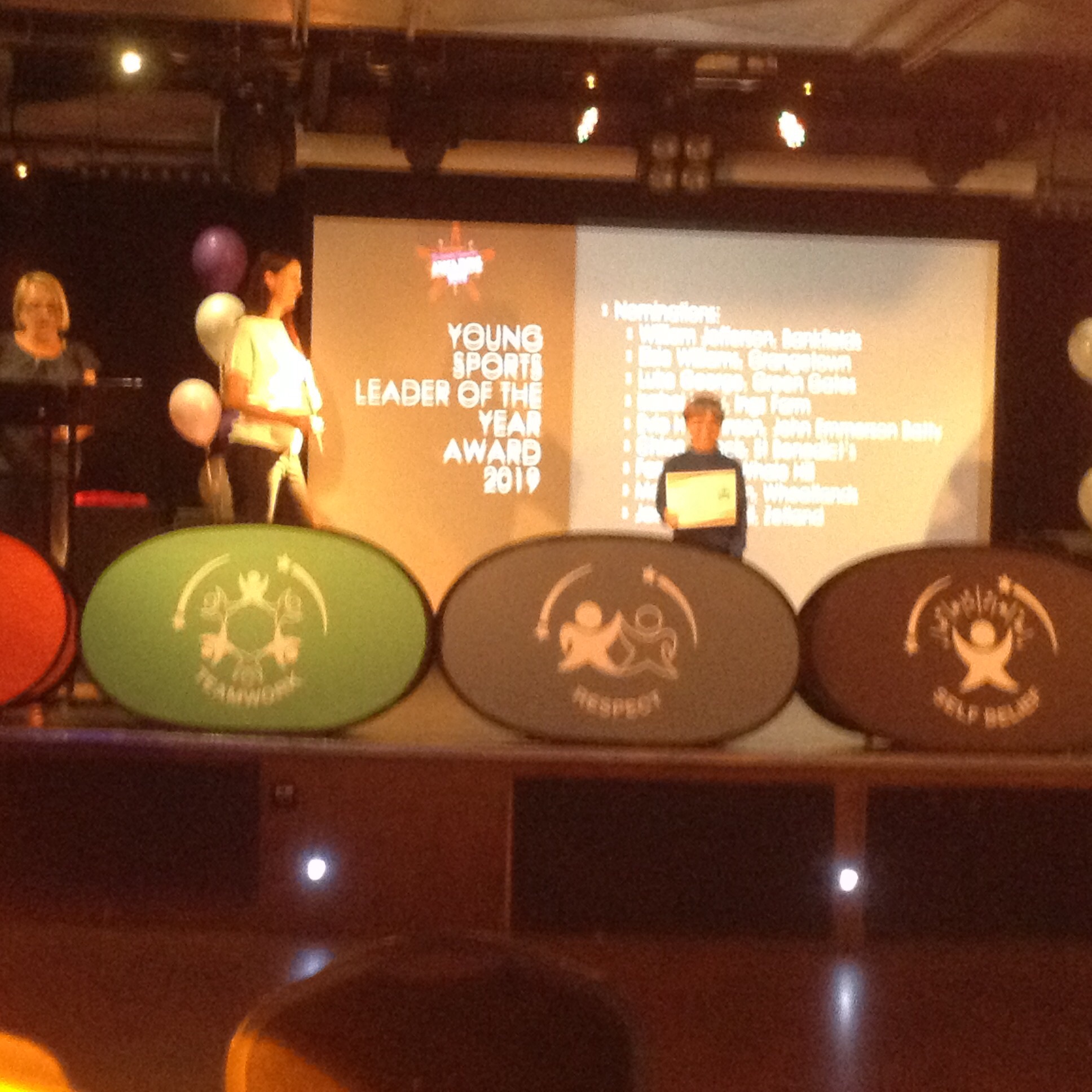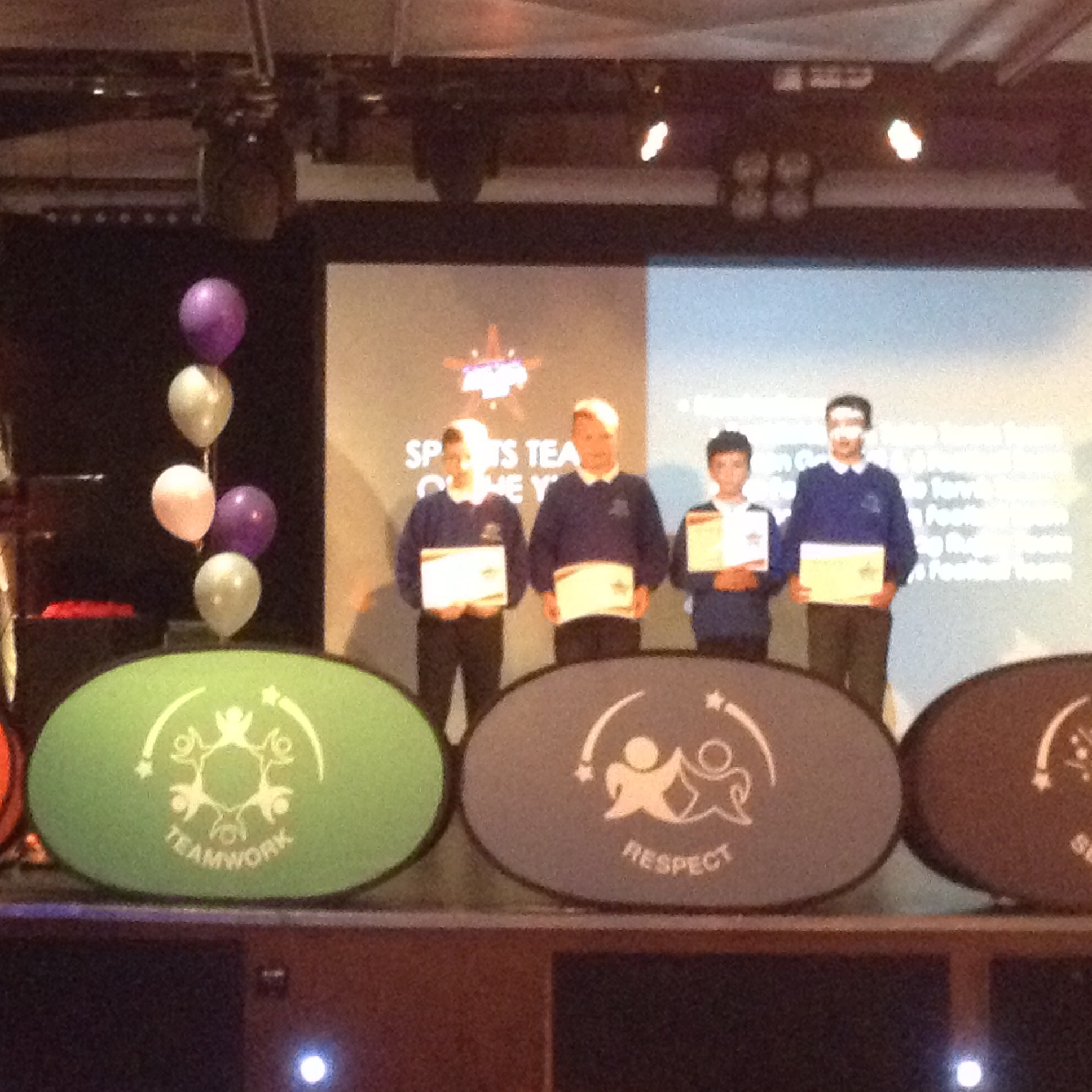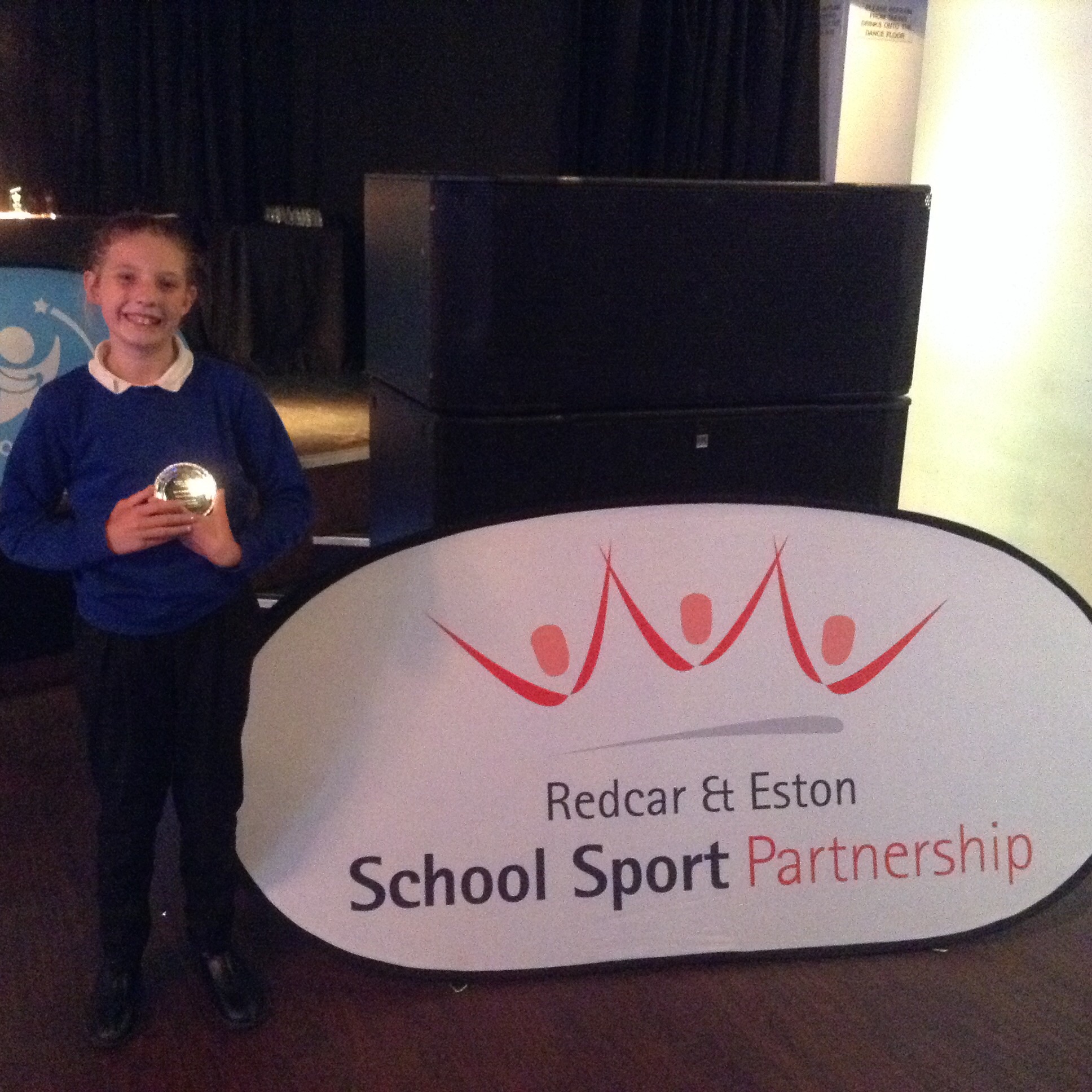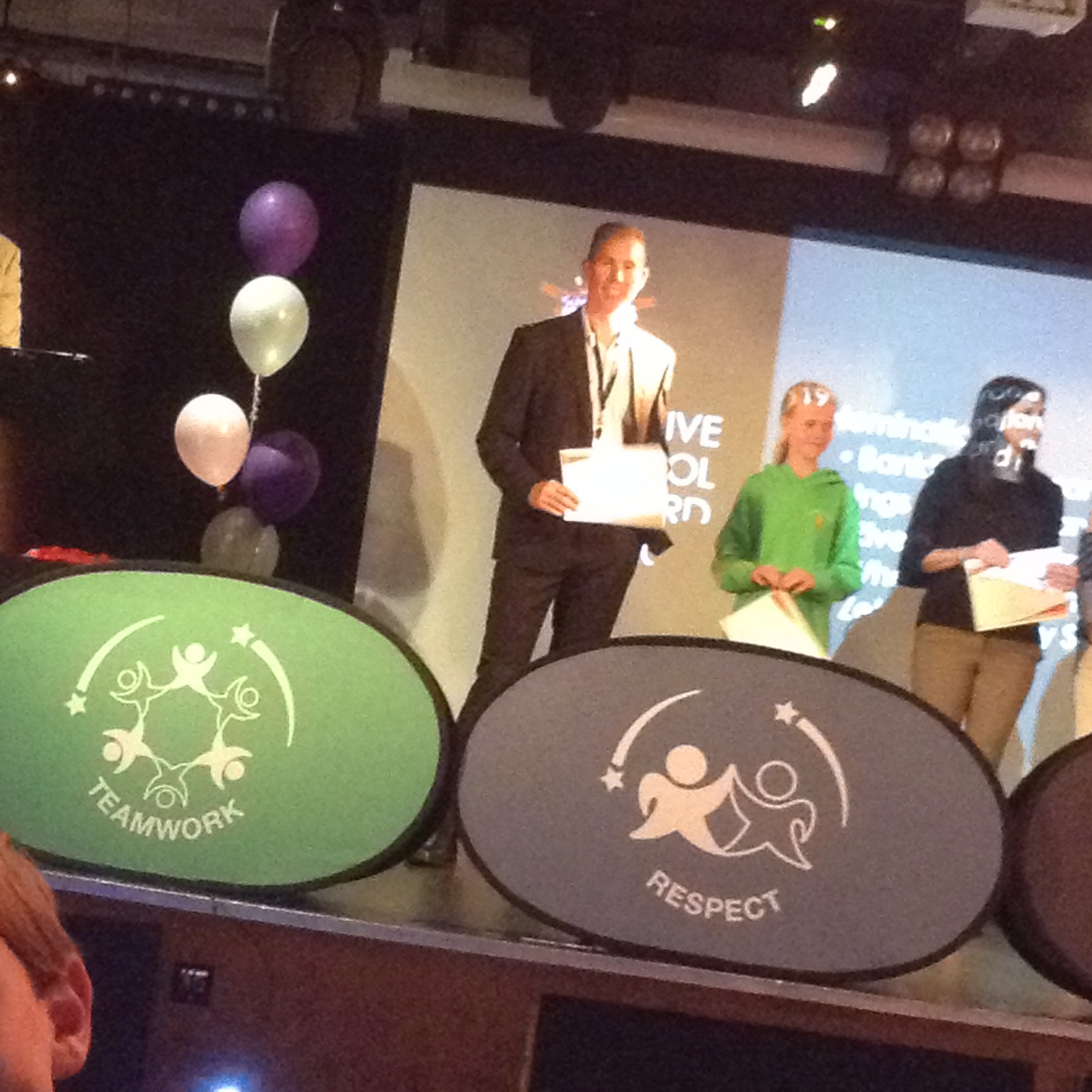 Table Tennis Competition 2019
Our Table Tennis Team consisting of Jack Higgins, Fin-Lee Sanderson, Aaron Christie, Jack Millward and Jack Hodgson have had an extremely successful year! Earlier in the year, they competed and won Middlesbrough's competition in the National Primary School's competition. They then went on to win and retain their position as Cleveland County Champions. They subsequently progressed to compete in the Lake district and then at Blackburn, finishing in the top 16 of all primary schools in the country! At the School Sports Partnership Competition the boys won comfortably at the first stage which enabled them to represent Redcar and Eston in the Tees Valley Games. At the Tees Valley Finals, the boys won all of their matches, beating the best from Hartlepool, Middlesbrough, Darlington and Stockton. Winning 31 of the 32 games played, the boys performed magnificently and can be seen here sporting their gold medals with a very proud Mr Sidgwick. Very well done boys!


Table Tennis competition
Two teams went to Eston Leisure Centre for the competition and both played brilliant and each qualified for the semi-finals. Unfortunately, Team 1 got beat, but Team 2 played fantastic and made it to the final against Southbank. With everyone watching, the atmosphere was great and we were winning 2 – 0 with minutes left, when Southbank scored a try. But we managed to hold on to win. Everyone was proud and happy
Swimming gala
Redcar and Eston Swimming Gala
Football 7 a side competition
Redcar and Eston Schools 7 a side football competition at the Eston 3G Centre
School Sports Organising Crew
School Sports Organising Crew members get vital training!
Year 5/6 Daisychain Christmas Charity 5-a-side Football Competition
Year 5/6 Charity Football Match
Katie Bates – Table Tennis Successes
Katie Bates competed in Halifax and Blackpool 2* Table Tennis Competitions
Table Tennis
Katie Bates selected for England Table Tennis Team
Y5/6 Tag Rugby
Y5/6 Tag Rugby Team go home with winners medals