Spring Term 1-
 The Tiger Who Came to Tea.
This topic has introduced us to story maps to help us retell the story of 'The Tiger Who Came to Tea' by using the pictures as prompts. In Literacy, we have enjoyed learning how to write menus and shopping lists to go in our new Café and Fruit Shop role play areas. In Numeracy, we have been introduced to British Coins and there values. We have had opportunities to use money to pay for items in real shops and in our role play areas.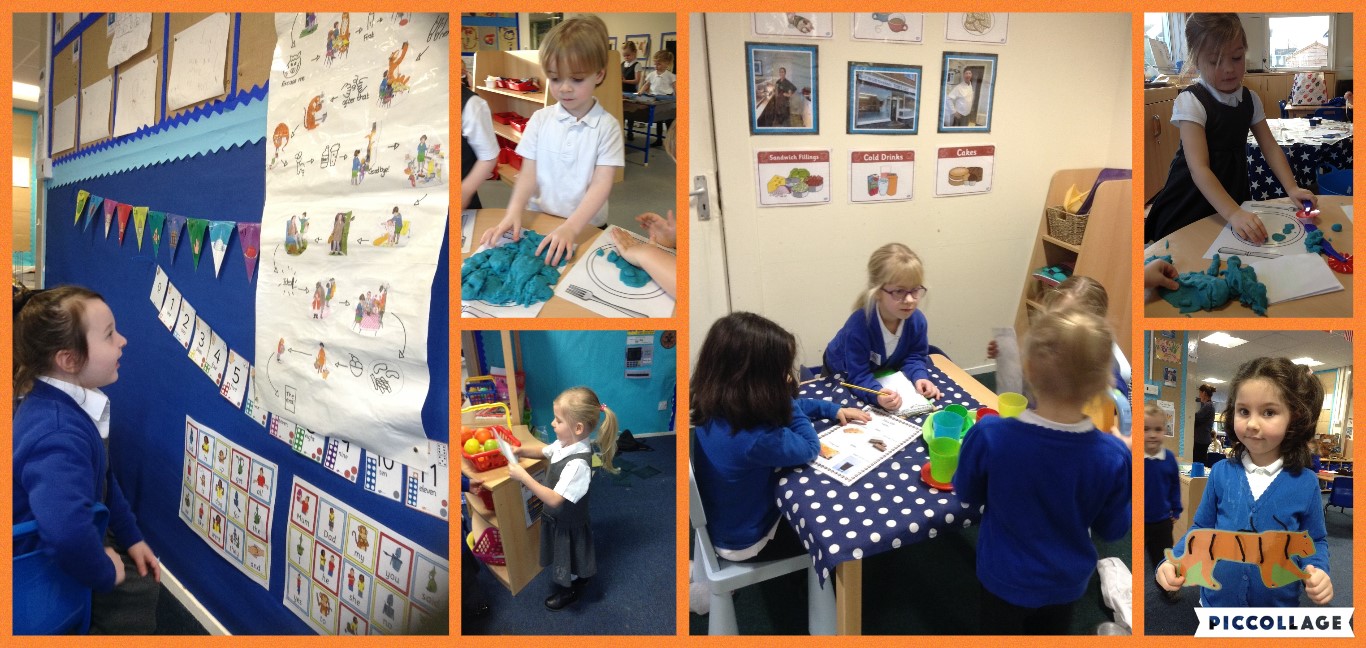 During this topic, our learning has taken us outside to our local community and around the Eston area. We have visited Toms's Café, Eston Square and Tesco's. Please see our other Reception pages to find out more!
Other activities have included:
Creating stripy tigers at our Finger Gym Station using pipe cleaners, making plates of food using play dough, building tiger dens using wooden blocks and working with 1p coins at our Maths Station.
  
Why do Zebras have stripes? –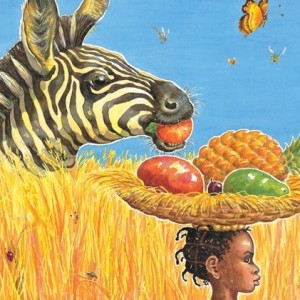 Handa's Surprise.
We have enjoyed listening to the story 'Handa's Surprise' and learning about unusual types of fruit, such as papaya and purple passion fruit. What's more, we have been looking at a variety of non-fiction books and using the internet to learn about animals that are endangered in Africa. Reception held a fund raising afternoon to help raise money to adopt an African elephant by inviting children and parents to buy our cakes and raffle tickets. We raised £161!
In Maths, we have been learning how to subtract using practical objects and writing our own sums. It has been great fun using fruit to copy or create our own repeating patterns. Our writing tasks have involved writing descriptions about different kinds of fruit and African animals. We are getting very good at using our phonics to write simple sentences and our letter formation is improving all the time!
This half term, we have been really busy being creative and crafty, as we have had fun creating fruit out of play dough or using our observational skills to draw an accurate picture of an object. It was interesting to learn about African homes, which made us eager to make our own in the Glue and Stick area.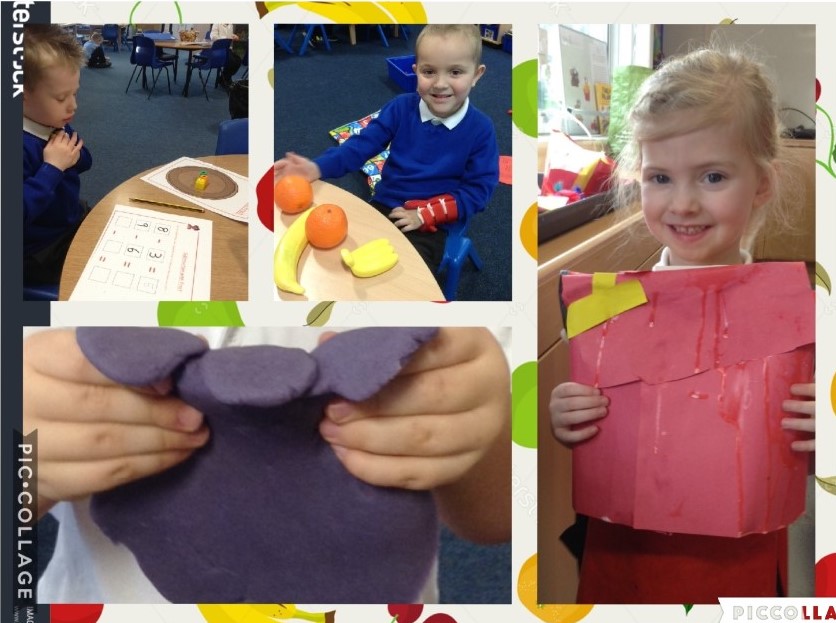 We continue to celebrate our successes and achievements in Reception, for example this half term Mrs Petrie gave out certificate's and prizes to those of us who have 100% attendance! Also, we are eager to show our teachers and friends trophies and certificate's we have achieved from clubs we go to outside of school.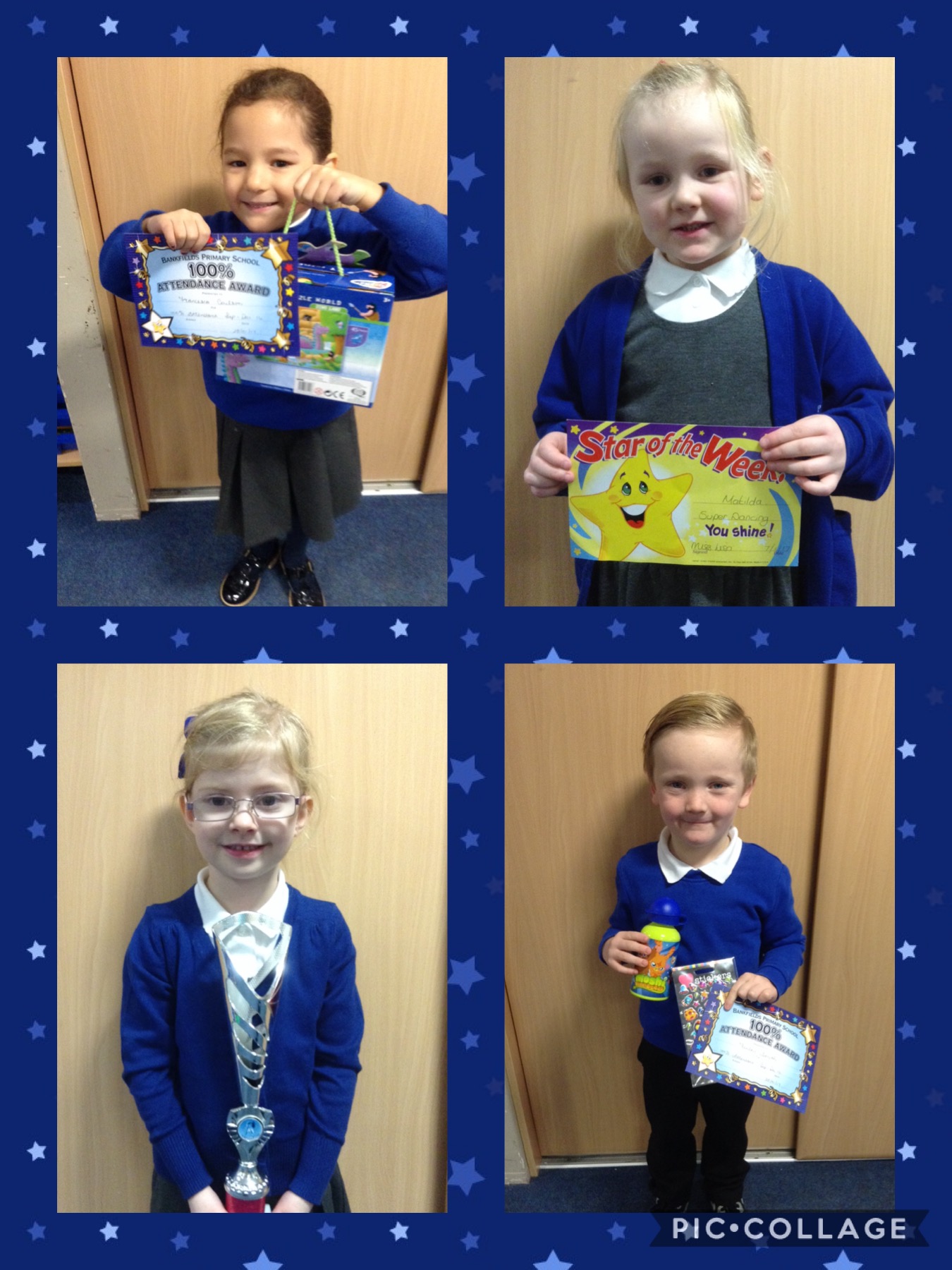 Please visit our 'Special Events and Celebrations' page, as we have recently celebrated Chinese New Year.

  Will you read 

me a story? –

 
Traditional Fairy Tales.
We have enjoyed this topic enormously! You will never believe who came to visit us at the start of this new topic? We were visited by Little Red Riding Hood, John the Gentle Giant and Cinderella. We were able to practise our questioning skills to find out more about our unusual visitors. Afterwards, they left us a fairy tale object and a task to complete for example, John the Gentle Giant left us magic beans with a magic spell to say and they will grow into anything that our hearts desires!
This exciting topic has even had us working very hard at home, as Miss Bennett and Miss Turnbull set us a 'Three Little Pigs' Homework Challenge. We have had some amazing houses to show and tell, which our families helped us to build. In Maths, we have had to carry out an investigation, as someone stole Cinderellas crown from Reception. The person left their hand and foot prints behind for us to measure using cubes and we had to compare them to four suspects – Little Red Riding hood, John the Gentle Giant, Cinderella and Jack. Thankfully, the crown was returned before our Royal Ball!
In other areas, we have enjoyed building towers and castles using Lego and large bricks , as well as continuing to measure using cubes to find out the length of different shoes. Also, we have turned our kitchen role-play area into 'Cinders Kitchen' and we have had to write lots of lists to help Cinderella complete all her jobs, as well as plan for the Royal Ball.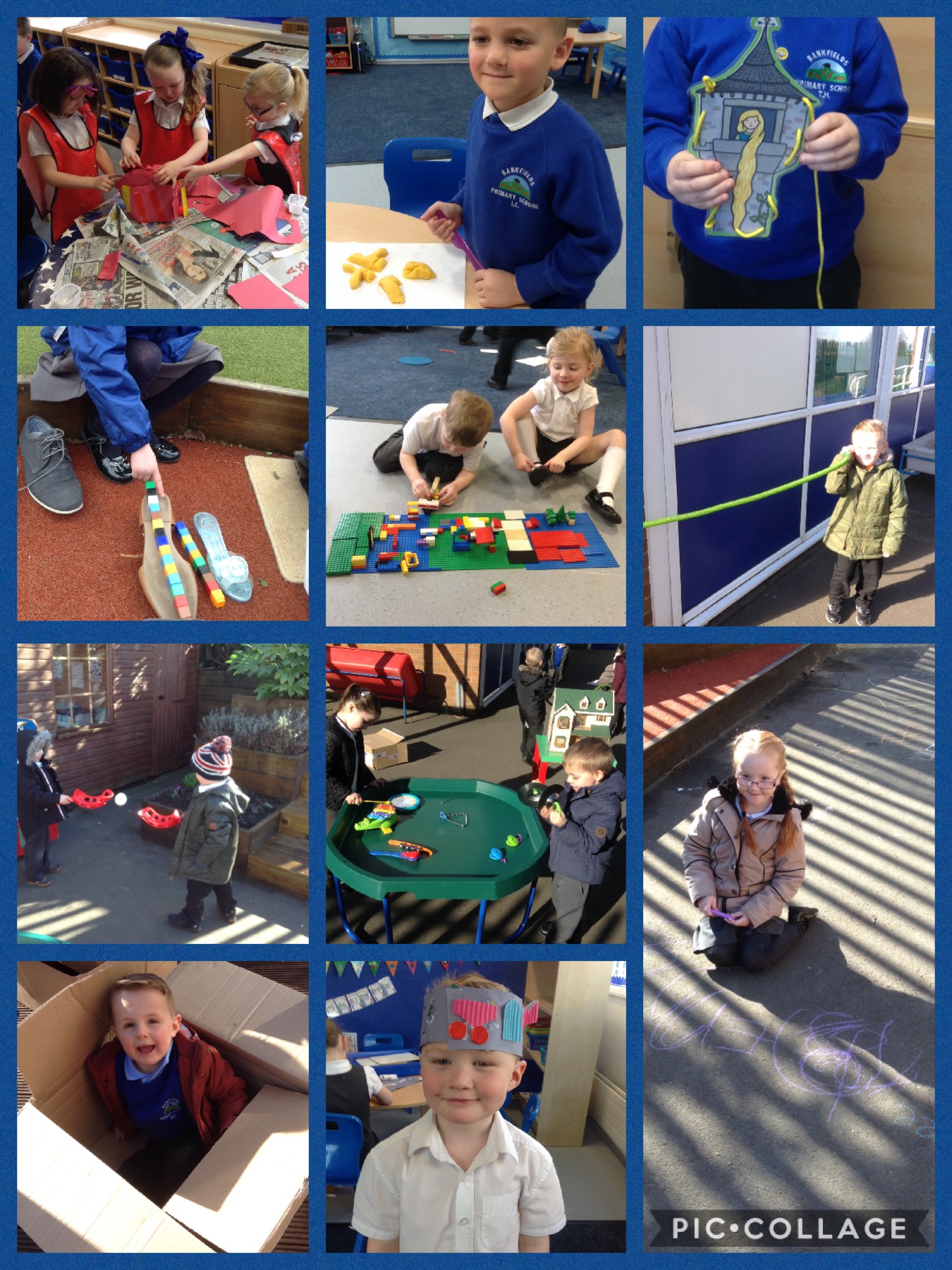 It's been an exciting time in our outdoor area, as we have new equipment and areas to explore. We have really enjoyed using large boxes, stacking crates and writing logs to retell our favourite fairy tale stories. Mr R, our caretaker has been very inventive with our Lego boards, as we can build our models on the wall!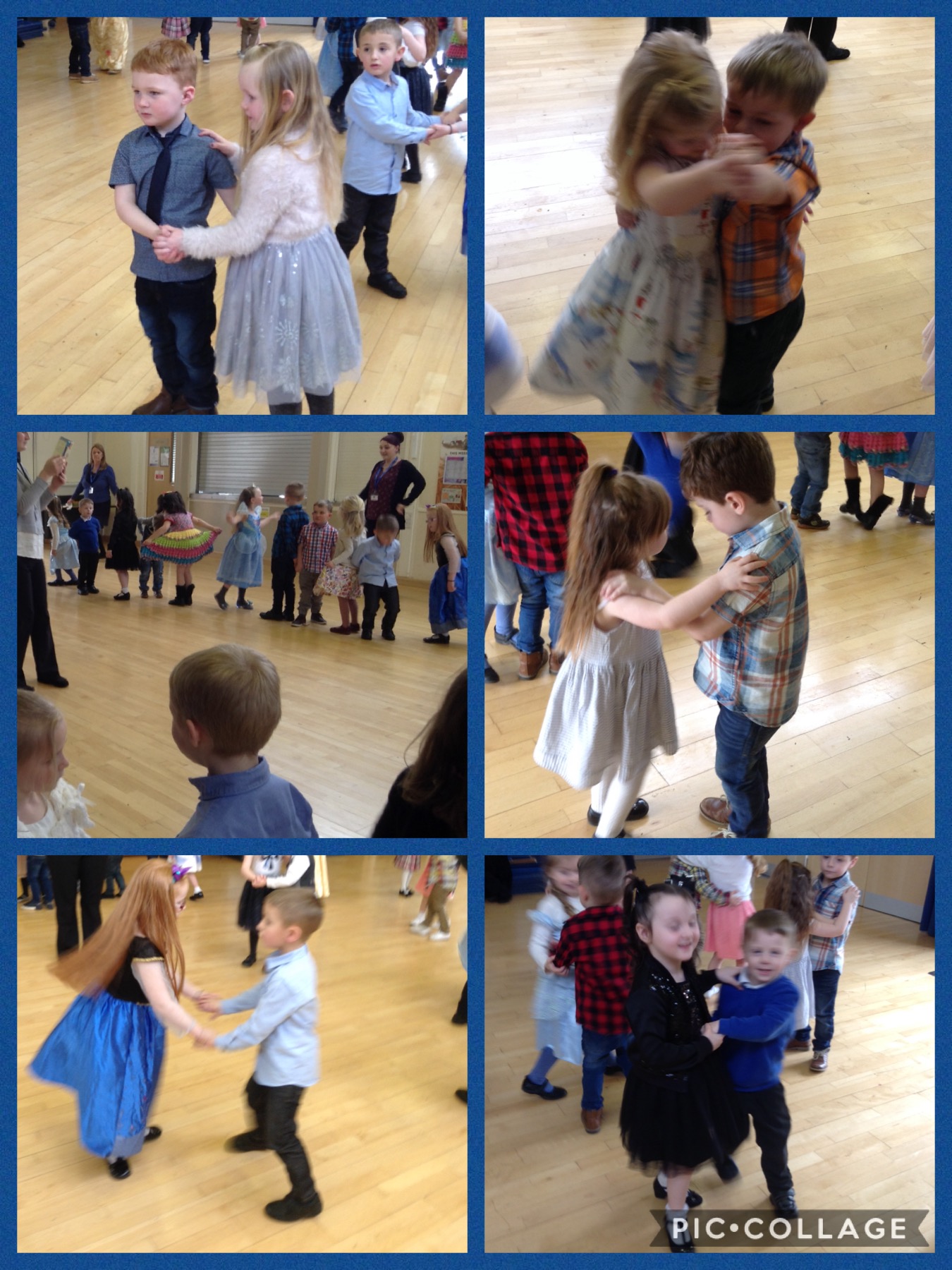 At the end of this topic, we held a Royal Ball. We came dressed in our party clothes and Miss Bennett taught us how to waltz by holding our dancing partners in the right way. It was so much fun!

   Are we there yet? –   
Transport.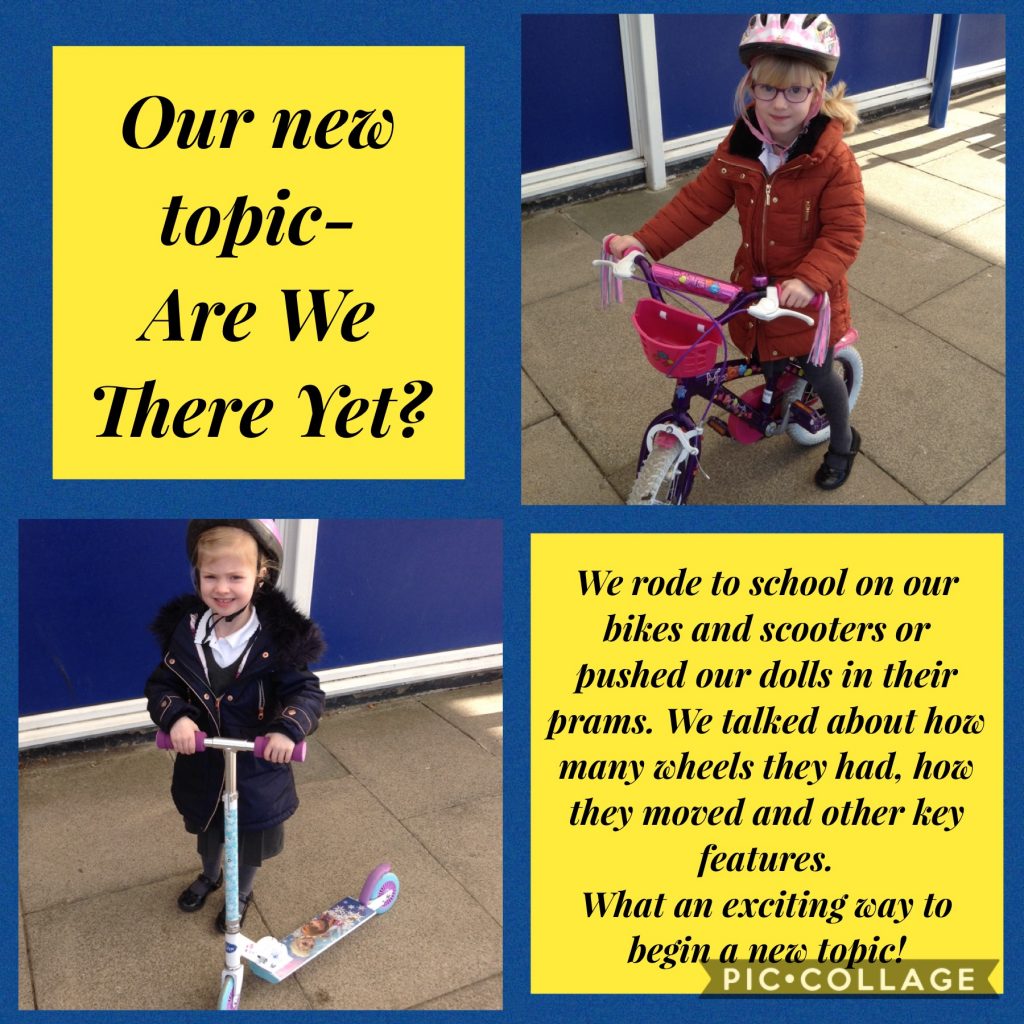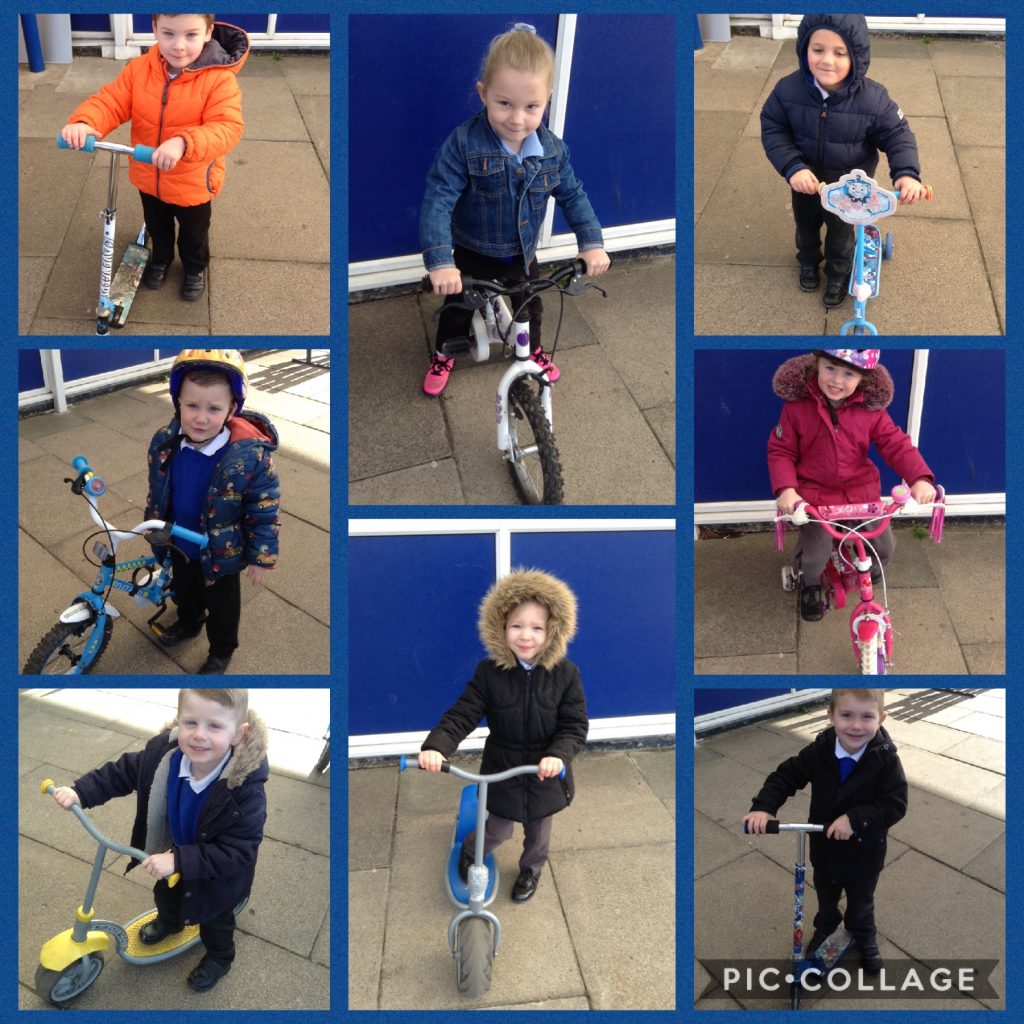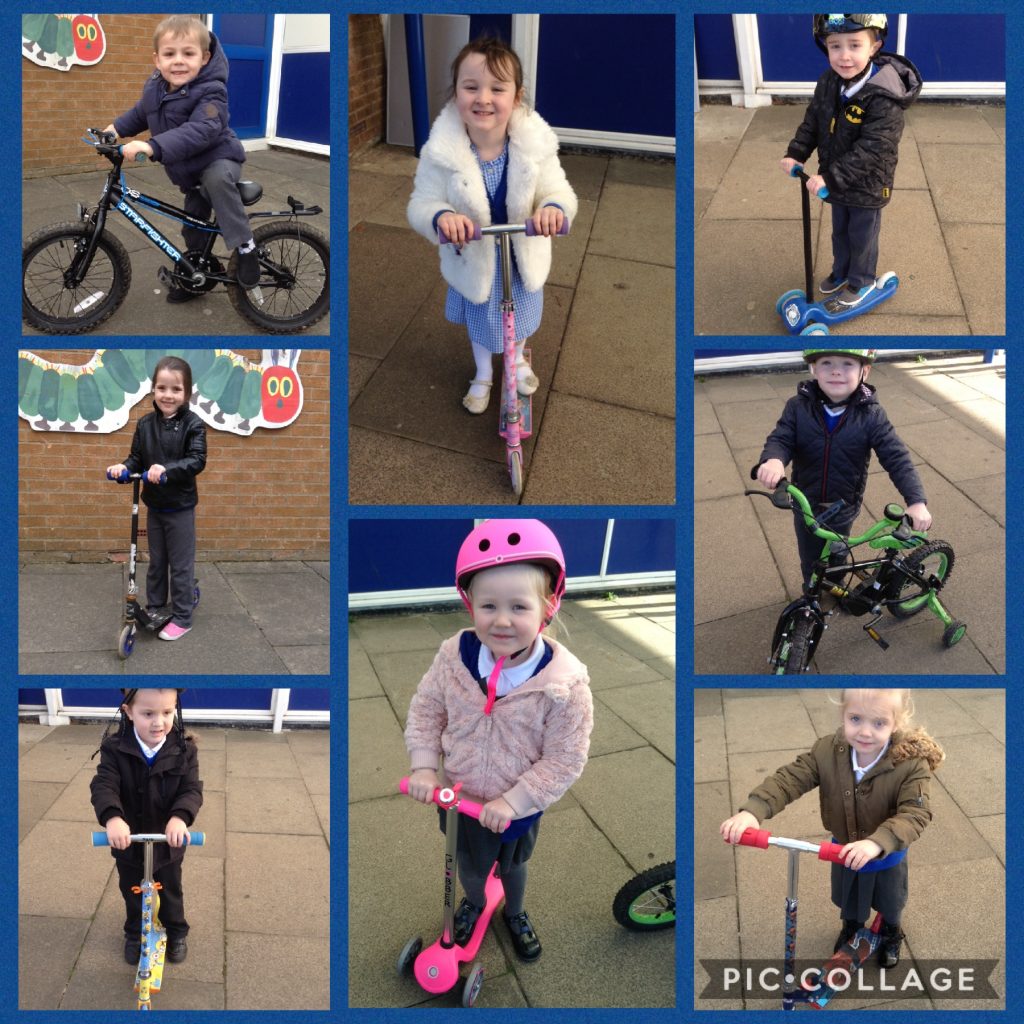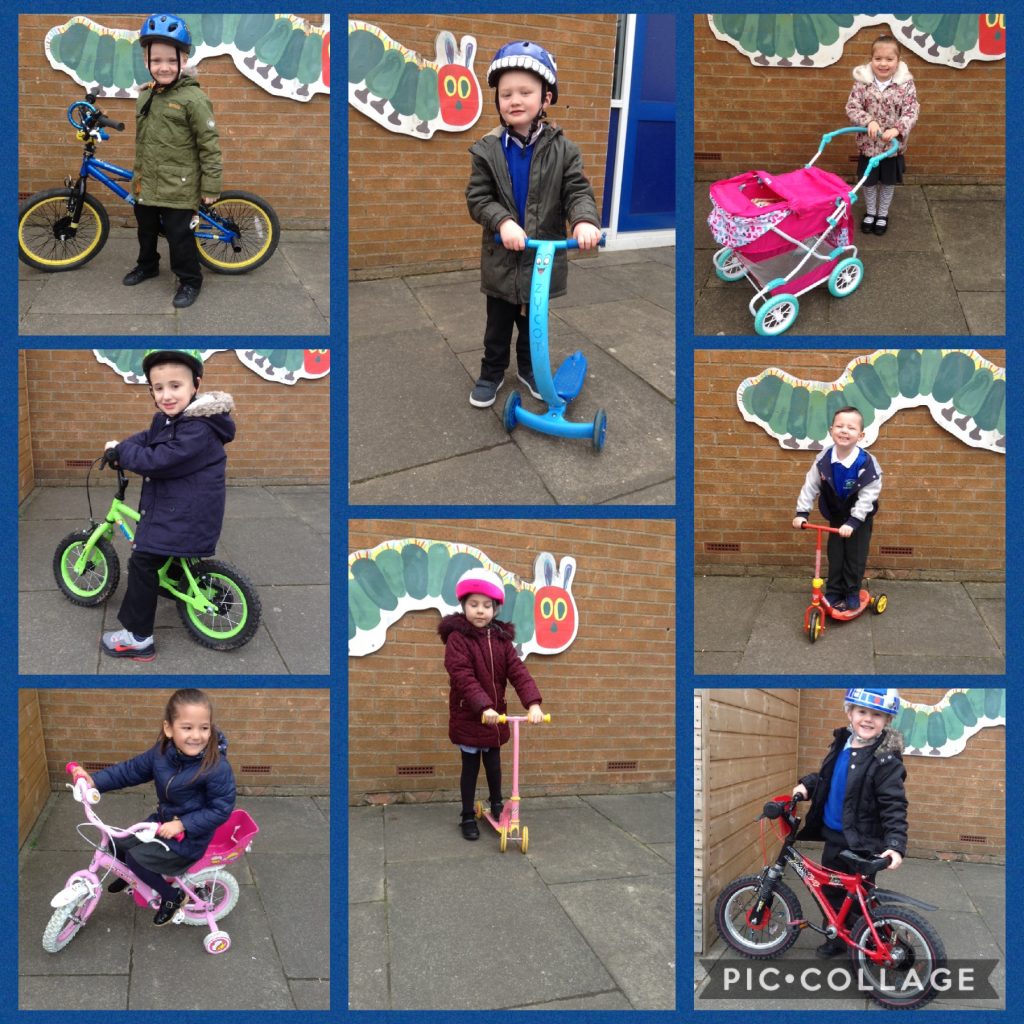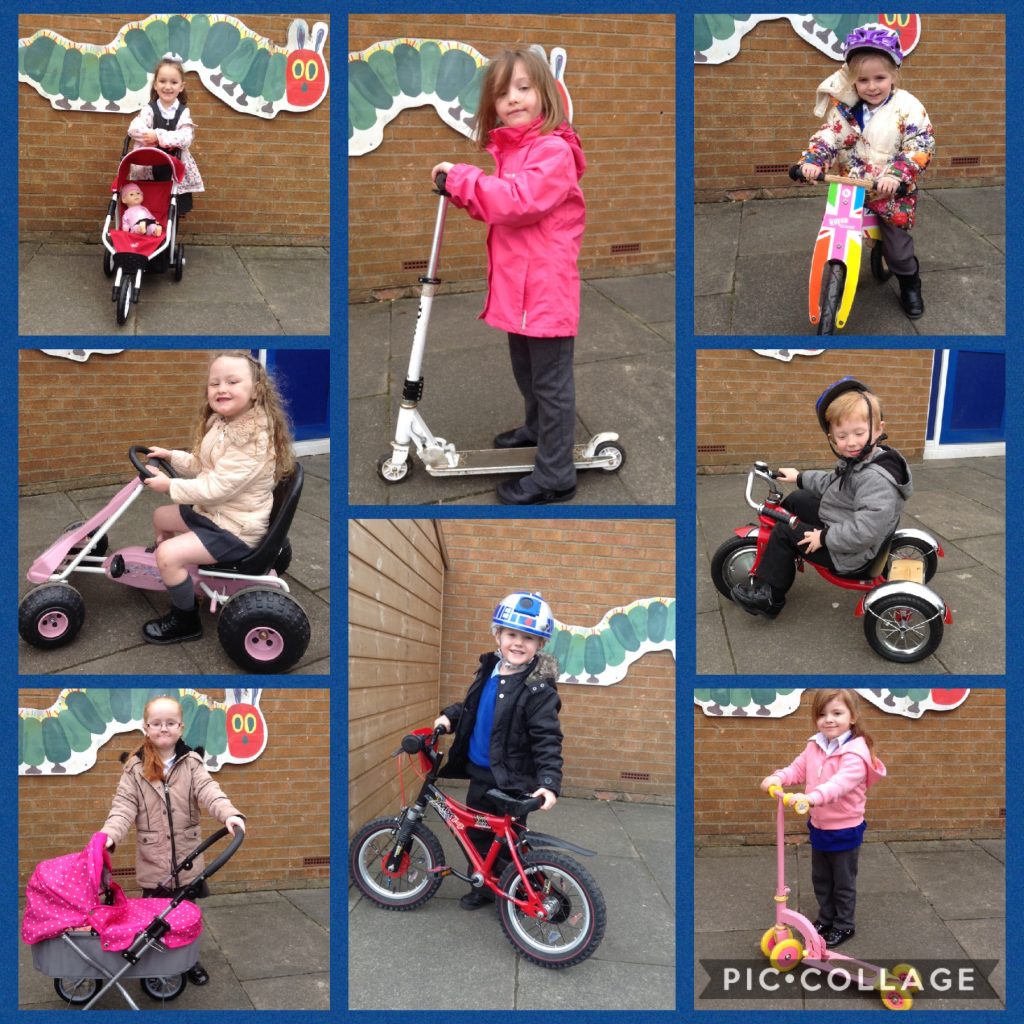 We have taken time to think about our mums during this topic, as it was Mother's Day on Sunday 26th March. We made cards and put them into envelopes with our addresses written on them. Then, Miss Bennett and Miss Turnbull took us to the local post box and we posted our cards. We watched a video called 'Lenny the Letter' and it was very interesting to learn about what happens to mail once its posted!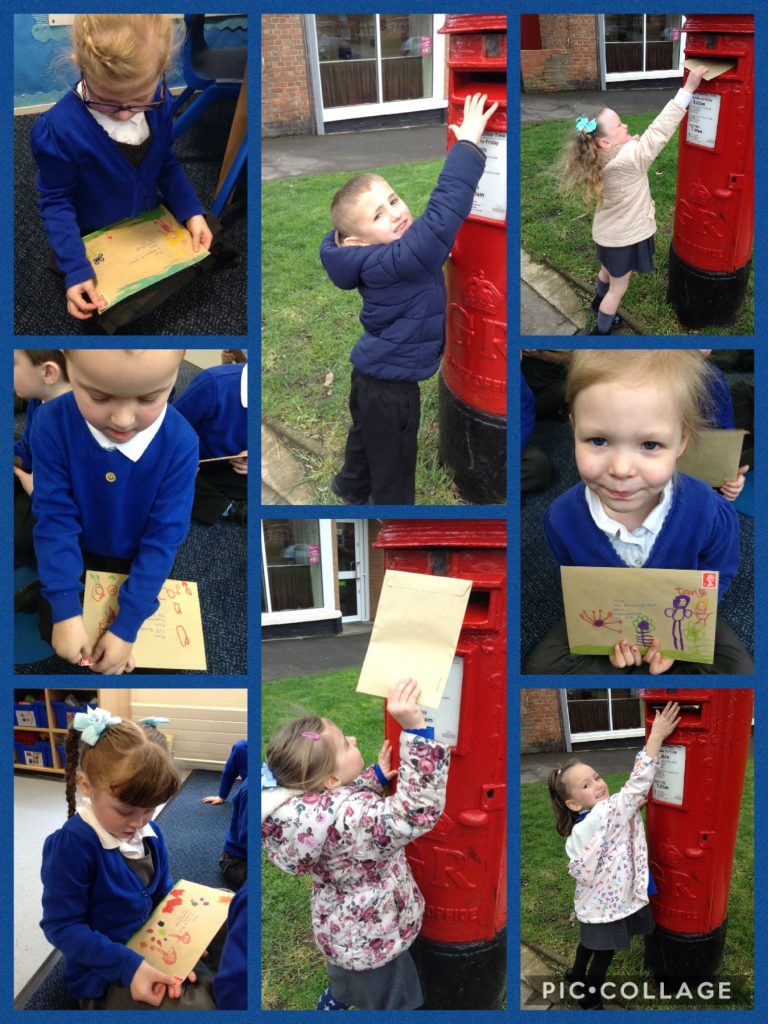 Also, we have been busy developing our prediction and investigation skills throughout this half term. In the Water Area we have been testing different objects to find out if they 'float' or 'sink when placed in the water. At the Investigation Station, we have enjoyed using magnets to test different materials to find out if they were 'magnetic' or 'non-magnetic'. Our teachers have encouraged us to make a 'prediction' first about what we think might happen and discuss what we have found out afterwards.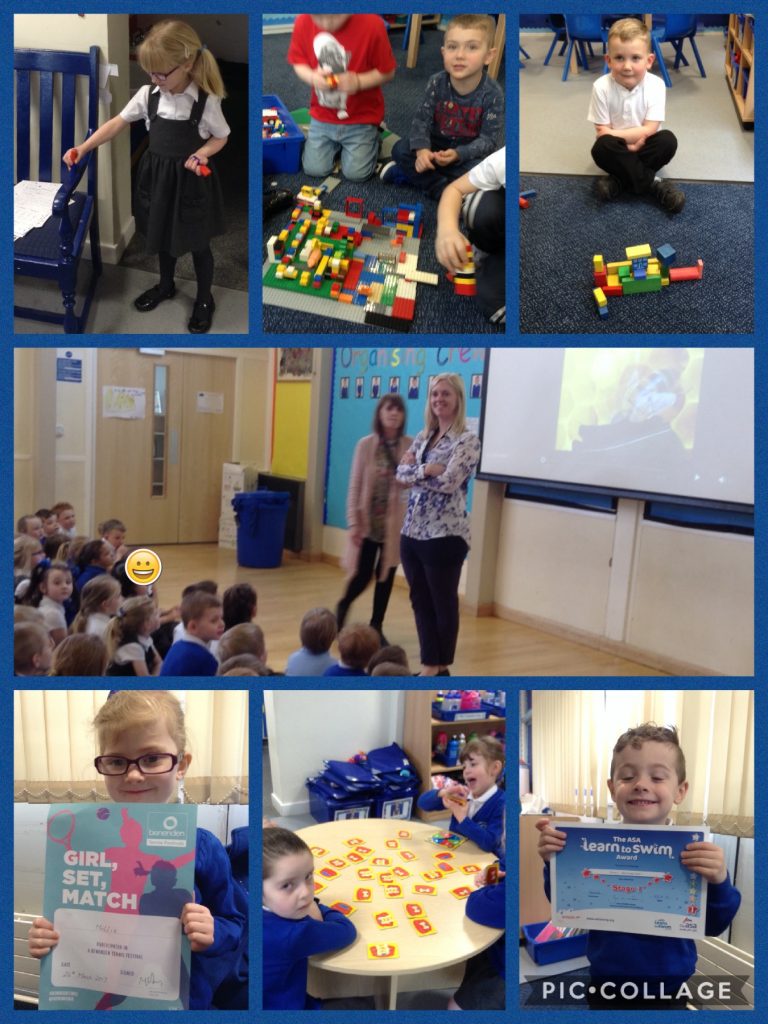 In other news, we have continued to celebrate our achievements in and out of school, as well as working hard to develop our sharing and taking turns skills during our choosing time. The children from Year One and Two invited us to a show in the hall, as they had been working hard to make a video to share with us what they have been learning about. It was very clever how they'd included themselves in their video to act out the different stages of the life cycle of a bee.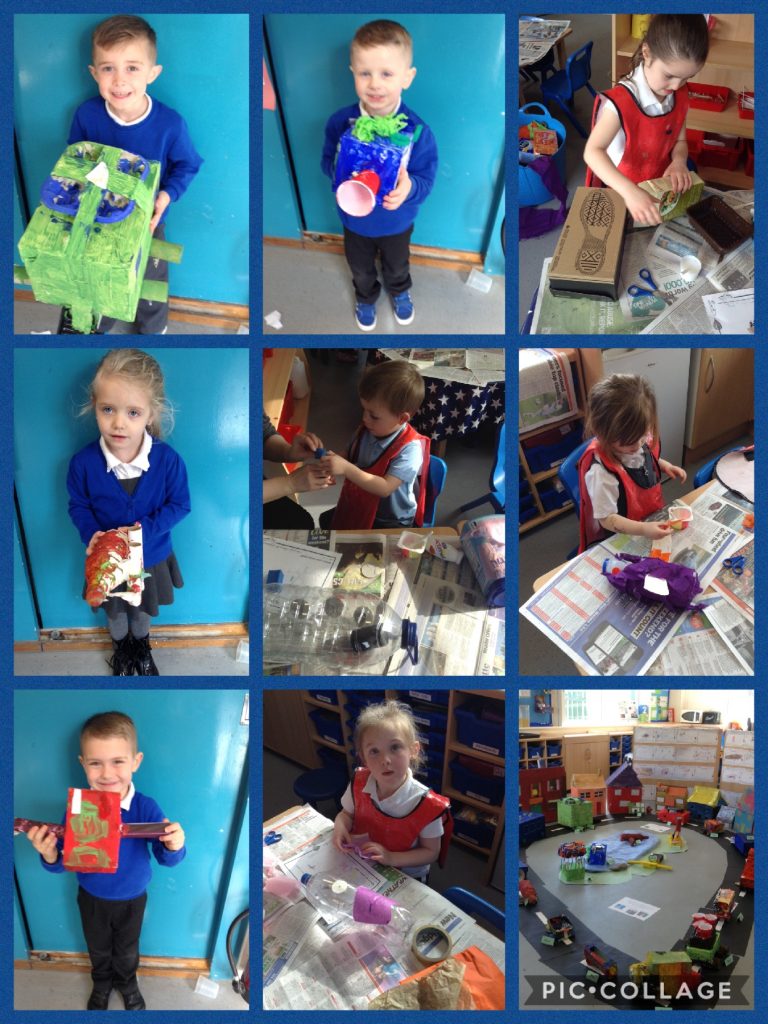 At the end of this topic, we had to design and make our very own vehicles following a set criteria, as it had to carry at least four passengers, have a magical super power and travel on land or in the air. Our teachers wanted us to think carefully about the materials, colour and how to assemble to different pieces together to make our vehicle. Then, at the end of the week our parents were invited to come and see our showcase of one of a kind vehicles.
They were very impressed!