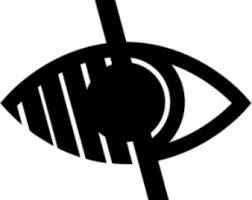 Information for Parents
This is the schools Complete Whole School Remote Learning Offer Catch Up as at 12/10/20
Local Authority Announcement 9.9.20
You may have seen that some schools in Redcar and Cleveland have reported Covid cases.
Below is important advice on steps you need to take if anyone in your household shows the symptoms of Covid. Following this advice will help keep yourself and others safe and restrict the spread of the virus.
If your child or anyone in your household is showing the symptoms of Covid, all members of the household need to isolate immediately and the person with symptoms should have a Covid test.
The symptoms of Covid are:
A high temperature – this means you feel hot to touch on your chest or back (you do not need to measure your temperature);
A new, continuous cough – this means coughing a lot for more than an hour, or three or more coughing episodes in 24 hours (if you usually have a cough, it may be worse than usual);
A loss or change to your sense of smell or taste – this means you've noticed you cannot smell or taste anything, or things smell or taste different to normal.
All members of the household must also isolate until the result of the test is back. Please alert your child's school if you have taken them for a test (and only access a COVID test for individuals if they develop symptoms)
Isolation means you should stay at home. Do not go to work, go out shopping or take your children to school. You will need to make arrangements for family or friends to help out. You should not socialise or have any visitors to your home
If the test of the person with symptoms is negative, then no-one needs to isolate.
If the test of the person with symptoms is positive then the person who has tested positive for Covid must isolate for 10 days and everyone else in the house must isolate for 14 days. Parents/carers should make schools/educational settings and workplaces aware of any positive test.
Testing is available locally. Anyone with any of the coronavirus symptoms is advised to book a test online www.nhs.uk/ask-for-a-coronavirus-test or by calling 119.
For further information about Covid, please call 111 or go to www.gov.uk/coronavirus
Important new information
Dear Families
I hope you are all keeping well during this difficult time.
As you will be aware, the Government announced on Sunday 10th May the possibility of partially reopening schools across England for certain year groups (Reception, Year 1 and Year 6). The final decision will depend upon COVID-19 infection rates and whether it is felt that it is safe to do so. As a school, the health and safety of your children and our staff will be paramount in the timing, planning and preparation for reopening.
The decision for your child to return to school is a big one and is yours to make. There is still uncertainty around what is known about the virus, therefore, no penalties will be issued to any parent who decides to keep their child at home as only you can make decisions that are best for your own families.
The provisional plan that we have in place is to take Y1 and Y6 children from the 1st June and then Reception children from the 8th. However, this could change with further government guidance and if infection rates fail to drop further, particularly in our area which is still relatively high in comparison to other parts of the country.
The staff are currently in the process of contacting all parents of children in Reception, Year 1 and Y6 to explain the processes and procedures that we are putting in place to mitigate risks to children and staff and to discuss your child's possible return. A great deal of time and effort has been put in to planning a safe return for our children and to explore ways in which we can socially distance the children without making it a daunting experience for them. However, it is important that all parents realise that it is not possible to completely socially distance primary aged children and school can offer no guarantees that children, particularly our younger ones, will not occasionally have physical contact with one another. Also, in order to prevent this as much as possible, parents need to understand that school will look and feel very different to what the children are used to. Children will be placed in to small groups (bubbles) and will not mix with adult or children outside these bubbles. They will have a place allocated to them inside the classroom that they will stay in with their own equipment and cloakrooms will be out of use. Playtime games will be restricted to prevent children from having physical contact with each other and seating arrangements will mean that they will be sitting at tables by themselves.
Drop off and collection times will be staggered. Only one adult should bring their child to school and they must not arrive early. Parents must also ensure that they leave the grounds immediately after their child has been handed over. There will be a marker outside of the building where children will be handed over to the teacher. If a child becomes distressed and clings to their parent, teachers are unable to come and get them and remove them from the parent. If you are unable to get your child to come in to school alone or they become distressed, you will need to take your child home and try again the next day. Parents will not be allowed inside the school building and must stay at least 2 metres from the entry. If you need to speak to the
teacher in confidence, this will need to be arranged via telephone call. Children must not bring anything in to school and will bring nothing home.
Lots of the school's furniture and resources will be stored away and practical resources limited due to potential infection spread.
The school kitchen will not be reopening and children on universal free school meals (Reception and Year 1) will be provided with a packed lunch each day. Those children in receipt of free school meal and who are currently receiving vouchers will continue to receive these vouchers until further notice. However, they must ensure that they send a packed lunch for the 2 days their child is attending school. All parents who pay for school meals, must send their child with a packed lunch. Breakfast bagels will be provided for all children who attend school as usual.
There will be no breakfast or after school club provision until further notice as this will mean children will be exposed to numerous bubbles and an increased risk of infection.
There are currently no plans for children in Nursery and Y2-Y5 to return to school, but we will provide you with regular updates as we receive them. However, we will ensure there is some transition time for our older Nursery children who are due to start Reception in September, if it is safe to do so.
If you choose not to take up your child's place, but then change your mind further down the line, that is fine. However, we will need at least a weeks' notice to organise this as grouping sizes are limited and staff and groups may need to be reorganised.
We fully understand that this is a difficult decision for you all to make and that both parents and children may be worried about returning. However, our wonderful staff will do everything they can to make their return as much of a positive experience as they possibly can under the current restrictions and control measures. I also know that the measures we must put in place may seem very cold and clinical, but we must ensure as a whole school community, that we are following the guidance to ensure that all our children, families and staff remain safe from this dreadful virus.
Thank you and keep safe
Mrs Patsy Petrie
20 March 2020
Dear Parents
It has been confirmed that schools will close from Friday afternoon. However, children of key workers will still be able to attend school and provision will be made for these children. It has not been confirmed which key workers are to be included, but we will update you all as soon as we receive the information.
Staff are currently creating packs of work for children and these will be sent out to parents over the next few days.
Kind regards
Bankfields Primary School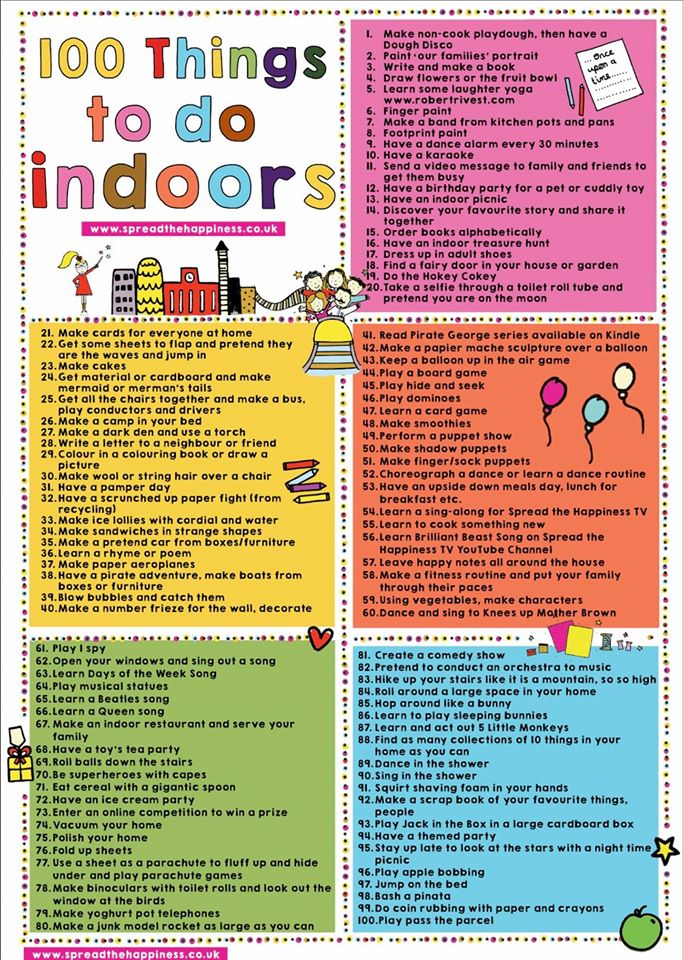 22 March 2020
Dear Parent
Over the weekend, there has been a large increase in the total number of COVID-19 cases and patient deaths.
The Government announced on Friday evening that many industries needed to close to reduce the spread of the virus and support would be offered to employees to cover the majority of their pay. This will obviously affect some of the children that were given a place on Friday and we will be reviewing all places in light of the weekend's events.
It is essential that we keep the number of children in school to an absolute minimum to ensure social distancing. School is not the safest place for large groups of children to be at this time and should only be used as a last resort.
Parents who are key workers but have a partner who is not a key worker, must not bring their child to school. Also, those parents who are key workers, must only bring their child to school on the dates/times that they are in work.
We will be asking parents who need to bring their child to school to provide evidence from their employers to confirm that they definitely fit in to the key worker category along with copies of shift patterns to confirm days they are actually in work.
We apologise for the tight measures that we are having to put in place, but it is essential that we are adhering to the social distancing required and doing all that we can to protect our staff and their families as well as our children and members of the community.
Kind regards
Dear Parents/Carers
We will be providing children who are entitled to free school meals who are unable to attend school with grab bags from Monday, if these are requested.
This does not include students on universal school meals for the time being.
Please contact the school office by 2pm today if you require a grab bag.
This arrangement will be reviewed after Easter.
Kind regards
School Office
Tees Valley Creative Learning Partnership have sent this information which you may find useful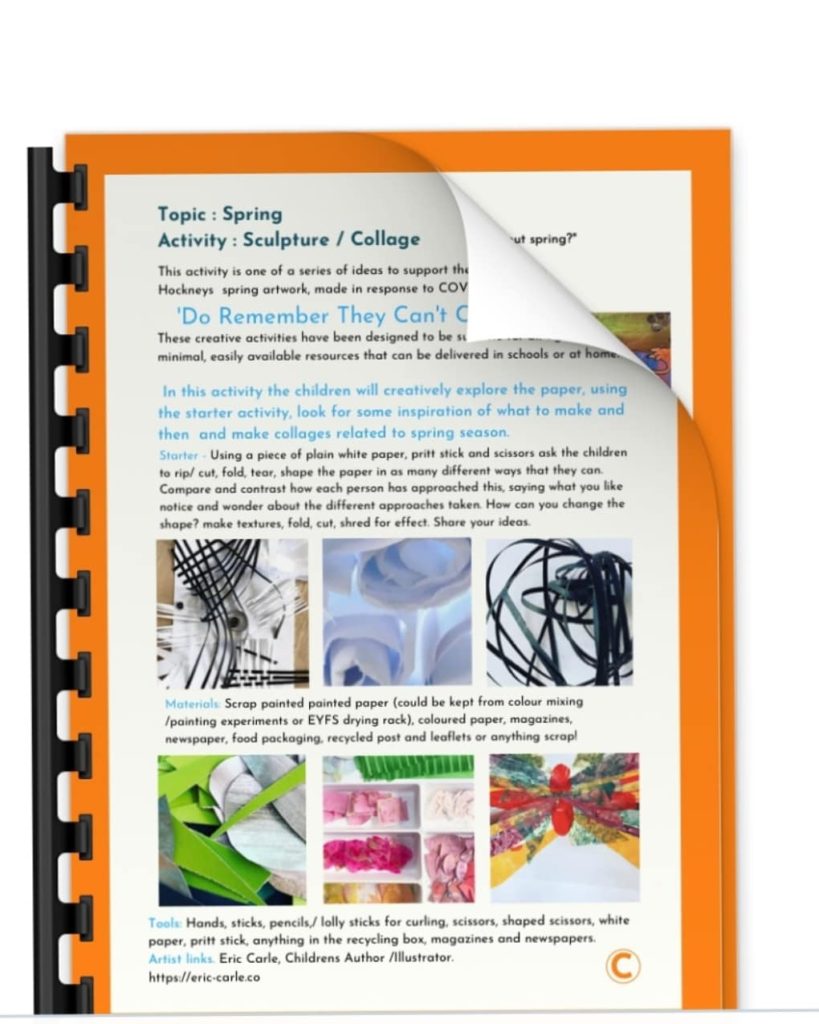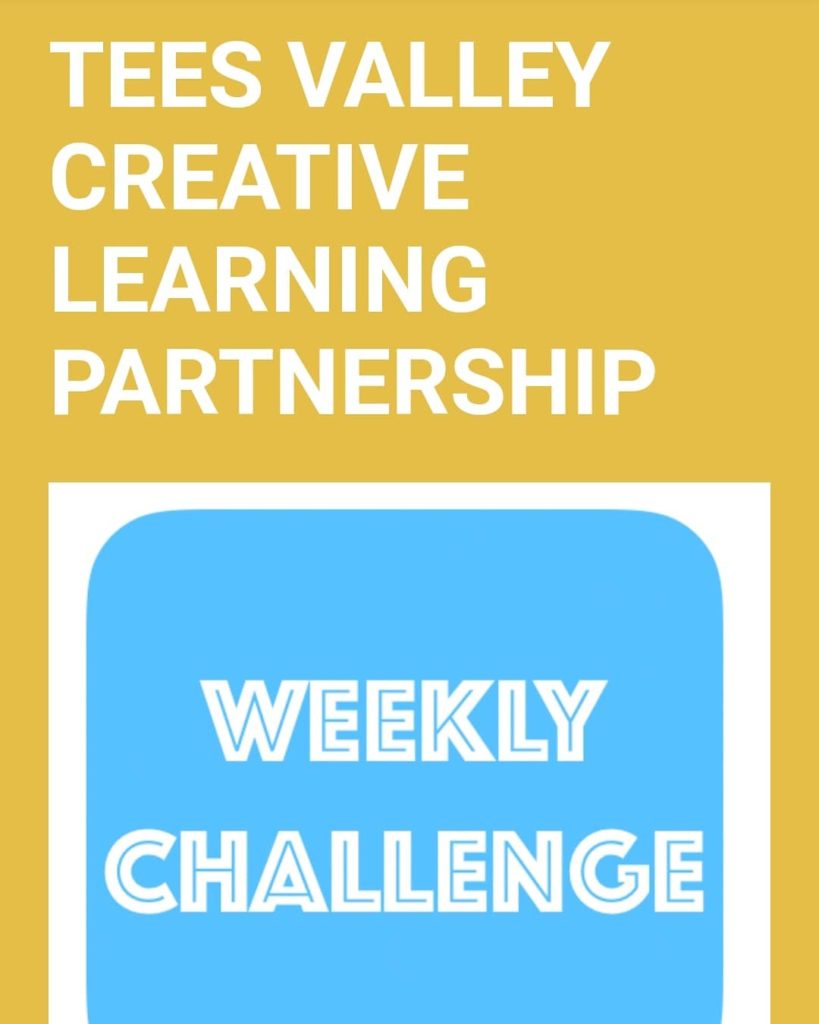 Please see below a link for Childline
https://www.childline.org.uk/get-support/contacting-childline/message-from-childline/
Good morning all
The DfE have put together a list of online resources to help with home schooling.
Please follow the link below.
Kind regards
Bankfields Primary School
Coronavirus (COVID 19): online education resources
Dear Parents/Carers
Redcar and Cleveland Councils (RCBC) Health Improvement Team are officially launching 3 Feel Good community Facebook pages (below)
School office
Dear Parents/Carers
Keep Children Safe Online During Lockdown https://bit.ly/2VRGQ2p
Cleveland Police are warning parents to be vigilant when allowing their children to use mobile phones and tablets unattended during the lockdown period.
Children are likely to be reliant on the internet to keep in touch with friends on different apps, however, offenders will be exploiting this opportunity to target children.
We know parents are concerned about some disturbing video content online, for example, on You Tube and You Tube for Kids.
Watch our short clip from our Cyber Crime Team on how to keep your child safe. You can also visit www.nspcc.org.uk or www.nationalonlinesafety.com
Cleveland Police Cyber Team
Tees Valley Sport – 16+ Survey – Could you please send this survey out to all staff and parents from your school. The survey is looking at a change in physical activity habits since the lockdown and will go someway to shape the physical activity offer across Tees Valley in years to come. This survey is for everyone – those who took part and continue to do physical activity to those that have kick started due to the lockdown.https://teesside.onlinesurveys.ac.uk/physical-activity-and-covid-19-survey-copy
Dear Parents/Carers
Kirkleatham Hall are going to be running an exhibition called, 'Life in Lock Down' and we have been asked if our children would like to make a contribution, contributions will be displayed as part of the exhibition.If your child would like to contribute, they can create a piece to represent their time in lock down and this could be a piece of art work, a diary entry, a newspaper report, a PowerPoint, a video (digital entries are accepted too) – the possibilities are endless! If you could send any completed entries into school when collecting your child's home learning packs, we will arrange to send them to the exhibition. Digital entries can be sent to the school office email address.
Kind regards Mrs Gatenby
Hi to all Bankfields children,
I thought I would send a message to you all to say I hope you are missing being in the art studio as much as I am, I'm certainly missing making wonderful works of art with you all. I'm guessing that lots of you will have been making rainbow pictures and I've seen some of the fabulous art work that the children who have been in school have been making.
I also wanted to tell you about a website that has lots of creative activities for you to try www.tvclp.org
If you click on the blue activities button on the home page you will see 5 new activities with the theme of "Home". You might want to try the drawing one, the looking carefully kind of drawing that we do in art sessions, and maybe you could try this with all the people who live in your house.
I would love to see what you create so please take a photo of some of your work and send it to Sara@thestartstudio.co.uk. or use the hashtags on the picture below
PARENTS
The website has ideas for children to have fun with and may not turn out like you expected them to, that's ok! The great thing about Art is there is no right and wrong way.
Stay at home, keep safe, keep creating and have fun!
Mrs Barker
On Friday 8th May it is the 75th anniversary of VE Day where we will be celebrating Victory in Europe, the day peace came to Europe following WW2.
Normally, we would do lovely activities in school leading up to the event, but here are some ideas that you could do at home next week if you are able to.
Find out why VE Day is important and why we are celebrating it
Baking WW2 style
Potato Piglets (taken from lovefood.com)
6 medium potatoes
6 skinned sausages
1. Cut a core out of the centre of each potato and stuff the sausage meat in its place.
2. Bake in the oven at 200℃/ 180℃/ Gas Mark 6 for 1 hour.
3. When cooked, remove from the oven and serve with salad.
Carrot Cookies (taken from the 1940sexperiment.com)
1 tbsp margarine
2 tbsp sugar
1 tsp vanilla essence
6 tbsp self raising flour (plain flour add ½ tsp baking powder)
4 tbsp grated raw carrot
1 tbsp water
1) Preheat oven to 200℃/180℃/gas mark 6
2) Cream the fat and sugar together with the vanilla essence
3) Mix in the grated carrot
4) Fold in the flour adding water as it gets dry
5) Drop spoonfuls onto greased tray and press down a little
6) Sprinkle tops of cookies with a little sugar
7) Place in oven for 10-15 mins
There are a lot of recipes available including bread pudding, carrot scones, and the traditional ones such as cottage pie and pancakes. Why were carrots used in cooking? Find out about rationing. Create a timeline to show when different foods were rationed.
Plan a VE Day afternoon tea or meal. What foods would you have been able to use? Write and decorate a menu for your meal.
Create bunting to hang in the garden/windows. There is a bunting template on the bbc website – decorate showing someone who was on the frontline or Homefront, a picture of celebrating peace (a peace dove perhaps) or a personal hero. Use whatever materials you can find – they can glitter and shine or felt tips is fine!
Find out about someone in your family who lived during those times. This is a good chance to get other family members involved in the activities via zoom/facetime/phone calls. Write a piece about that family member. Use cardboard or the back of cereal boxes to create a frame around your writing and decorate.
Create headlines for newspapers that celebrate VE Day. Write a short newspaper report for VE Day (or write a report after your celebrations to share what you did).
Learn a song from that era
If you have large pieces of cardboard, draw around the child's body. Find out about the different uniforms worn during the war (including people on the Home front). Choose one to draw onto your cardboard figure and display. Write a fact file for your person and their role.
OR
Create a person's outline on a small piece of card (no bigger than A4) and make the different uniforms on paper. Change your cardboard character's uniform.
If you are able to print and access Twinkl, they have a range of activities including comprehensions and some WW2 recipes.
Bletchley Park also has a range of VE day activities/recipes.
Please photograph what you do so you can share it with us on your return to school.
Enjoy planning your VE Day celebrations.
Take care and stay safe.
Miss Dunlop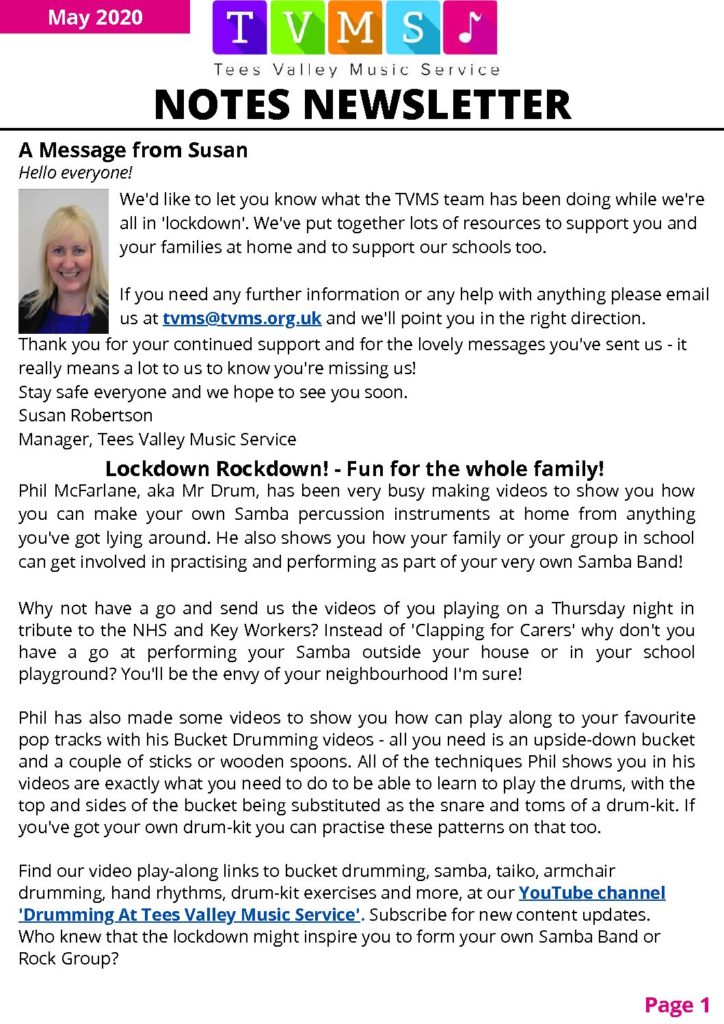 As you all may be aware by now the proposed plans of a gradual re-opening of schools.
We are waiting for more information on this, then we will be able to formulate a plan.
We will be in touch by the end of next week with further details.
Kind regards
Mrs Petrie
Headteacher
Dear Parents/Carers
I know that many of our children have been working really hard on their times tables during lock down and many of them have been accessing TT Rockstars online. TT Rockstars have now introduced a fantastic initiative to motivate children further. The Guinness World Records have created a new title of 'Highest Score Achieved on Times Tables Rock Stars in One Minute'. Further details can be found on the TT Rockstars website link below. It would be fantastic to see some of our children attempting to break the world record for this!If your child would like to take part, full details can be found on the website. The deadline for entries is the 4th June 2020.Time to practise those times tables! https://ttrockstars.com/page/gwr
Kind regards
Mrs Gatenby
SCHOOL UPDATE 18th May 2020
School will be CLOSED next week (w/b – 25.05.2020) for all children, including Keyworker and vulnerable children.
This is so we can prepare school for the partial re- opening on the 1st June 2020.
**Please note – next week 25.05.2020 is half term. **
Sorry for any inconvenience caused.
Kind regards
Bankfields Primary School
Dear Parents/Carers
The school currently has no plans for nursery children to return to school. We are beginning a phased return from 1st June starting with Year 6. Year 1 and then Reception.
We do not feel that we can guarantee social distancing for our youngest children or keep them or staff safe at this stage as the infection rate is still high in this area. We understand that your child's return will be a cause of great concern for you all, but would like to assure you that the safety of our children and staff will always be our first priority and will determine any decisions made going forward
We do hope, at some stage before the holidays, to take our older nursery children who will be starting reception in September. However, our younger, afternoon nursery children will not start again until after the holidays unless their parents are a key worker.
We will be in touch with parents as and when we have more information
Keep safe and well
Kind regards
Mrs Petrie
Headteacher
Healthwatch South Tees Survey
What has your lockdown experience been like?
-Which services have you used?
-Have you had video consultations?
-How has your mental wellbeing been?
Answer our anonymous survey
surveymonkey.co.uk/NXG86S8
This has been sent by HealthWatch Redcar and Cleveland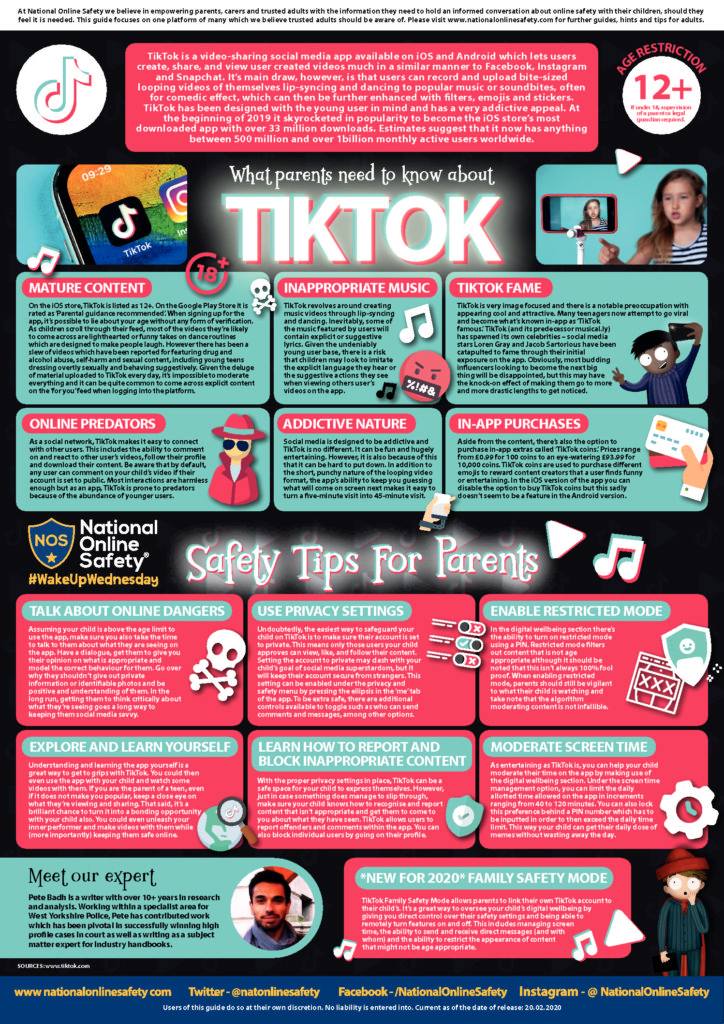 Update for parents whose children access speech and language therapy